American singer Kehlani has tickled Mzansi after hilariously learning to pronounce her name in Zulu.
Twenty-year-old singer and dancer Kehlani Ashley Parrish sat for an interview on Slikour On Life with rapper Slikour when she visited the country for Rocking the Daisies.
ALSO READ: 'LET'S GO!': American Comedian Anthony Anderson Cheers on Banyana Banyana
Kehlani felt at home and was easygoing during her interview with Slikour. This was her first time headlining a show on the African continent. In the wide-ranging interview, she touched on spirituality, the importance of support and why she shows her face.
Kehlani Learns To Pronounce Her Name In Zulu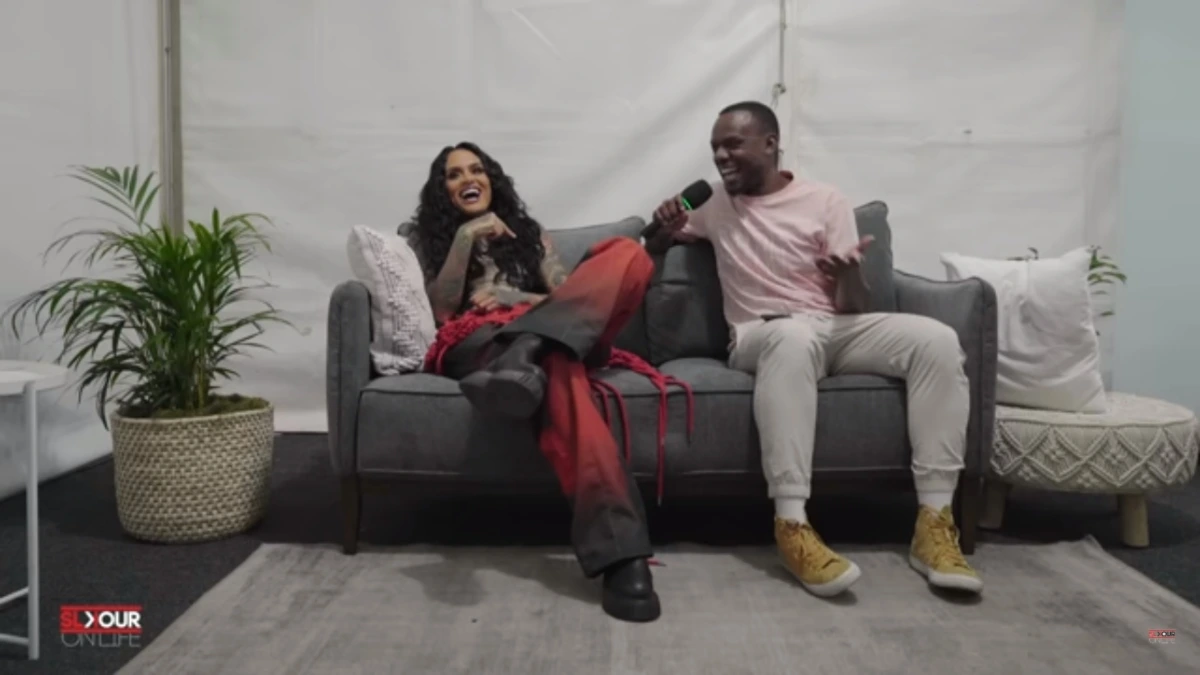 During the interview, Slikour asked Kehlani if people always ask if she knows how her name is pronounced in South Africa. She acknowledged this and laughed.
She said:
"Long before I was even booked to come here, there's always South Africans in my comments like, "Sis, do you know how to pronounce your name actually?"
She then tries to pronounce the 'hl' sound like South Africans do and fails. Slikour jumps in to help her, to no avail. Kehlani laughs it off and admits she is too American. She then tells viewers they should call her the South African when they meet in the club.
Watch the hilarious moment below.
 

View this post on Instagram

 
Mzansi Tickled
On Instagram, South Africans laughed at Kehlani attempting to pronounce her name in Zulu. Check out their comments below.
Tumitabe:
" 😂😂😂 I love her, and that's how I pronounce her name ❤️🙌"
Pluvio:
"Is that even a real name like that? It doesn't sound maan."
Bulumkontloko:
"Like the sound of static….or the sound of a fizzy drink bubbles when poured into a glass….or the sound of an old analogue TV or radio set when the signal is lost."
The Homies:
"Damn, I'm so American" is the most accurate thing an American struggling to pronounce something has ever said🤣🤣why can't their tongues operate fully??"