Major League DJz Star Bandile Mbere Shocks Fans with Secret Leg Surgery Revelation
One-half of the dynamic DJ duo, Major League DJz, recently underwent leg surgery.
Bandile Mbere, one of the twin siblings behind the musical powerhouse, shared some personal news about his leg troubles.
Also Read: Major League DJz Co-founder Sues RAF For Over R3m Over Road Accident Injuries
A Long Battle Unveiled
Since 2021, Bandile has been grappling with a persistent leg issue, and during this period, he was often seen using various walking aids. The Major League DJz siblings are generally known for keeping their private lives under wraps, which is why the specifics about Bandile's leg condition had remained mostly undisclosed until now.
Also Read: "I Will Make Him Pay": Dj Maphorisa Hits Back, Denies Having Tlof Tlof with Daliwonga & Other Male Artists
Major League DJz Star Bandile Mbere Opens Up About Leg Surgery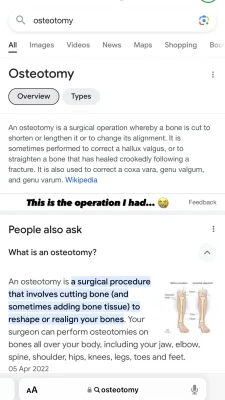 Taking to his personal Instagram page, Bandile Mbere candidly revealed that he had undergone surgery on his right leg. Alongside this revelation, he posted an image of his leg, carefully wrapped in bandages, and also disclosed that he had lost sensation in his leg. In a subsequent Instagram story, Bandile shared a Google search result, unveiling that he had undergone an osteotomy.
For those unfamiliar with the term, an osteotomy is a surgical procedure that involves cutting and reshaping bones. It is often performed to repair a damaged joint or to modify the length of a deformed bone that doesn't align correctly with a joint. This procedure isn't exclusive to the elderly or very ill, as it can be necessary for individuals of various ages.
Also Read: MacG Drops Bombshell: Tyla Seethal's Hit 'Water' Numbers Exposed as Fake
Celebrating Black Coffee's Historic Triumph
In other music-related news, Major League DJz showed their support for Black Coffee, who achieved a historic milestone at Madison Square Garden in New York, United States. Black Coffee, a Grammy Award winner, became the first South African DJ/producer to headline Madison Square Garden, which is famously known as the world's most iconic arena.
Notably, the event featured several musical talents, including Bucie, Msaki, Delilah Montagu, Maxine Ashley, Monique Bingham, and Roland Clark. Black Coffee explained his choice of lineup, emphasizing that each guest had played a significant role in his musical journey, and he couldn't wait to share the experience of performing at Madison Square Garden.