In a delightful and light-hearted moment, Siya Kolisi, the revered South African rugby star, became an unexpected dance teacher to his wife, Rachel Kolisi.
Their endearing video on TikTok has not only been a source of amusement but has also gone viral once again due to Rachel's delightful struggle to match Siya's dance prowess.
ALSO READ: Inside Siya and Rachel Kolisi's Cape Town holiday trip
Siya Kolisi Labours To Teach Stiff Wife Rachel To Dance
The video, which one user posted on TikTok, captures Siya embracing a new role—dance instructor—in their cosy home. As the video unfolds, Siya's transformation from a rugged rugby champion into a graceful dancer, complete with enthusiastic hand and waist gestures, is nothing short of endearing.
But the real star of the video is Rachel. Sporting a charming smile and an unyielding spirit, she courageously attempts to mirror her husband's dance moves, albeit with her unique flair. Instead of swinging her hands and simultaneously moving her waist, she is stationary and just moves her arms.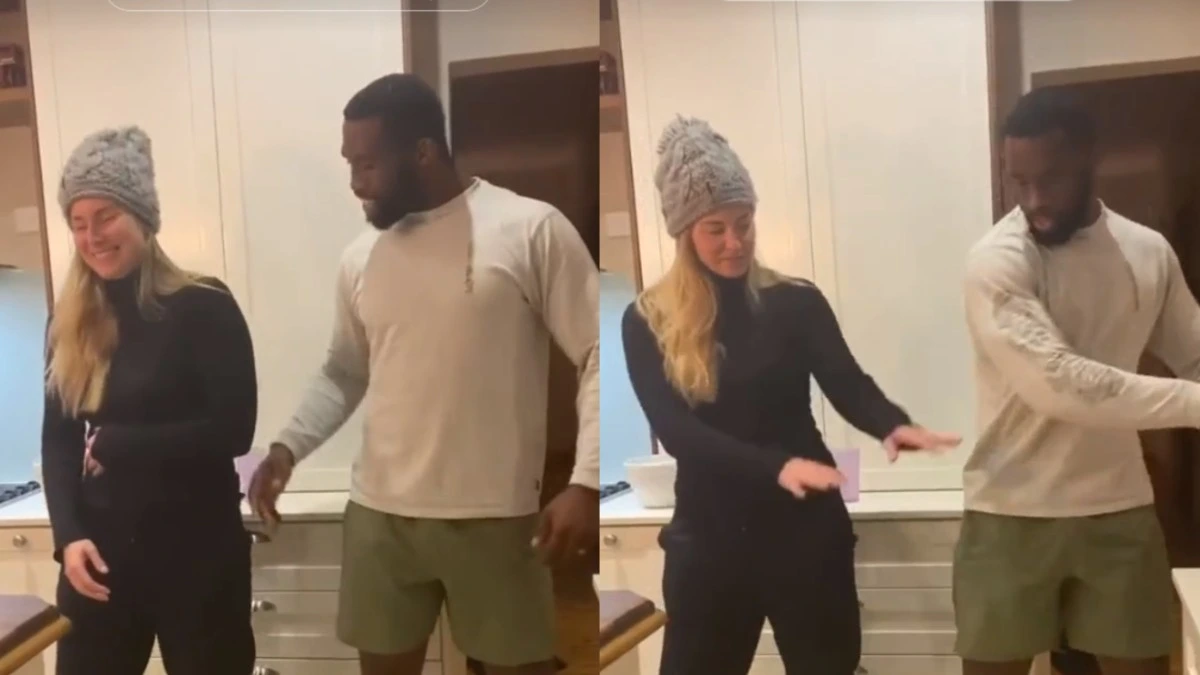 Siya's gentle but slightly impatient coaching includes helping Rachel by holding her waist to demonstrate the steps, but Rachel is just a hopeless case.
Fans Crackle As Siya Kolisi Tries To Teach Rachel Some Moves
The video has left online viewers in splits, many of whom have playfully teased Rachel's dance journey with funny comments and hearty laughter. It's clear that Siya's dance prowess and Rachel's candid enthusiasm make for a heartwarming and relatable spectacle.
Cno:
"Me teaching hubby wedding steps cos he has two left feet 😂"
Deekay:
"When the mind got it and body says andizi 😂"
Vilo:
"She's just looking at his ( I mean "her") Goodies 😍😍😂😂😂"
Ndumiso:
"Akakhohlwe 😂😂😂"
Nthabeleng:
"I'm Rachel, and Rachel is ME 😭😂😂"
Zamo:
"😂😂😂 Yeah, No. White people and Rhythm. Let's just make peace."
Leading From The Front At The Rugby World Cup In France
Rachel Kolisi is currently leading the Springboks at the Rugby World Cup in France. The team has lifted South Africa's spirits with thrilling performances until now. They edged England 16-15 in a semi-final match in Paris. The boys will now play old-time foes, the All Blacks, on the 28th of October.
ALSO READ: All Blacks were 'poisoned' before 1995 Rugby Cup final, claims Mandela Bodyguard