A Johannesburg pastor caused a rave online after he was robbed in front of his church congregants during a sermon recently.
ALSO READ: Plot Twist: Pastor Thinah Zungu Regrets Viral Tlof Tlof
Pastor Robbed In Front Of Church Congregants
The unidentified pastor who heads the Johannesburg branch of the Church of Pentecost prepared a moving and powerful sermon for his congregants. To express his dedication and purity, he even donned a white robe.
The church leader went to the podium and delved deep into his sermon, filled with immense inspiration. He also had a keyboard player behind him who played varying keys for ambience.
As the pastor preached to the congregants, he paused after noticing unusual men entering the church building. His congregants must have been confused at seeing this.
The men turned out to be robbers, and they brandished pistols. The pastor then lifted his right hand to express that he was not resisting, trying to communicate with them.
The daring robbers who do not fear the house of God fired gunshots in the air, and the pastor scurried to the ground with his keyboardist. He knelt down raising his hand as the keyboard player lay to the ground.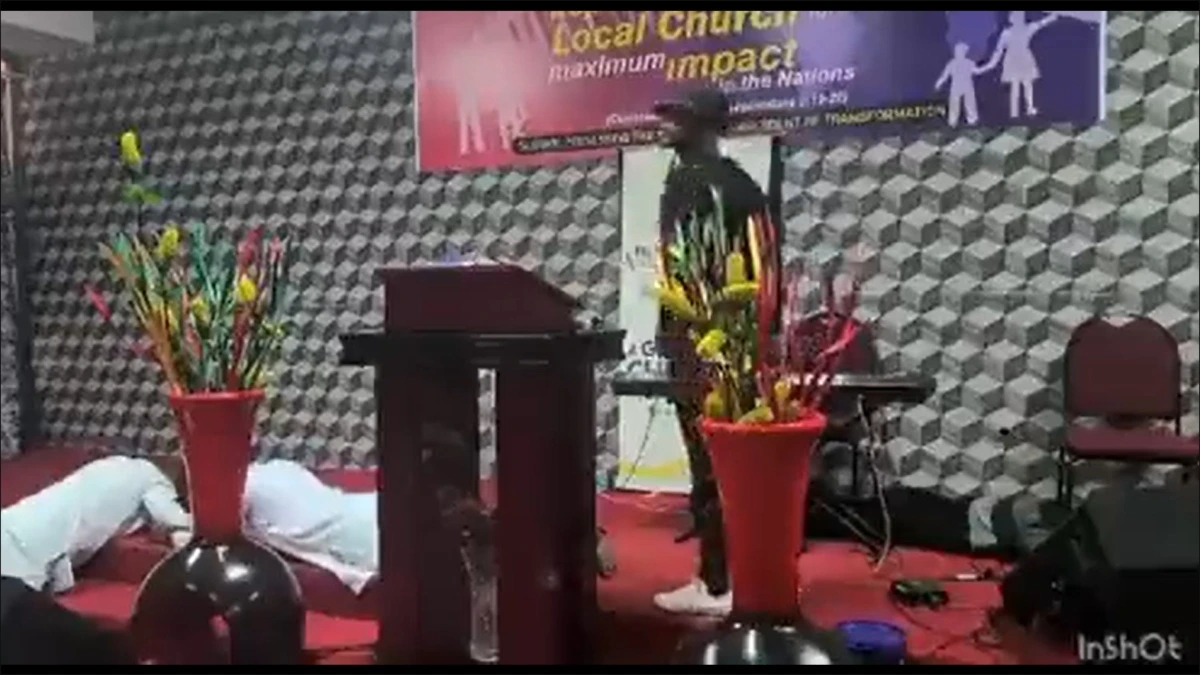 The armed robbers were taking no prisoners, and they made everyone, even the pastor lie flat on the floor. One of them walked to the podium and took the pastor's phone he had placed on the pulpit. The robber lifted the pastor up and made him empty all his pockets, taking everything. He moved on to the other man lying at the front and searched all his pockets, taking whatever he could.
Watch the drama below.
Armed robbers attacked a church of Pentecost branch in Johannesburg, South Africa. pic.twitter.com/1i0mRZJpzG

— MDN NEWS (@MDNnewss) November 1, 2023
Mzansi Rolls With Laughter
Instead of sympathising with the victims, social media users had a good laugh over the whole incident.
Raymond:
"Couldn't the pastor chase them away in the name of…Nevermind."
Channel:
"😂😂Stealing from thieves."
Wongile:
"They are robbing a church bazotsha."
Lethabo:
"I have been a lot of church robberies lately, is this a new thing?🤔😳"