An old video of viral sensation Skomota sharing a naughty kiss with popular Ama2000 slay girl Queen Minaj is tickling Mzansi.
ALSO READ: "I Was Paid": Slay Queen Inno Morolong Apologises To Serge The Blesser Over Damaging Claims
Skomota Takes Social Media By Storm
Skomota is currently one of the most trending figures in South Africa. The party animal burst into the spotlight after he won R3 million at a sports betting outlet.
Ever since winning the jackpot, he has lived the best life possible. Whenever he gets the chance, Skomota goes to the club, and he becomes the centre of attraction. Dressed in designer clothes, he usually holds his alcohol bottle and throws some dance moves.
When he's feeling too fly to dance, he chills on the couch and hooks up with a few girls in the club. The girls love him and do not hesitate to shower him with kisses.
On one occasion, Skomota bumped into controversial influencer Queen Minaj at the club.
The One Who Hates Clothes
Queen Minaj, born Lunya Makua, is an entertainer and internet sensation known for her provocative and outrageous antics. She often posts videos and pictures of herself wearing extremely skimpy or torn clothes on the streets and in public places.
Sometimes, she goes on the street only wearing crates and selling eggs. In some instances, she wears thongs exposing her chicks and poses in front of domestic animals.
Skomota And Queen Minaj Share a Kiss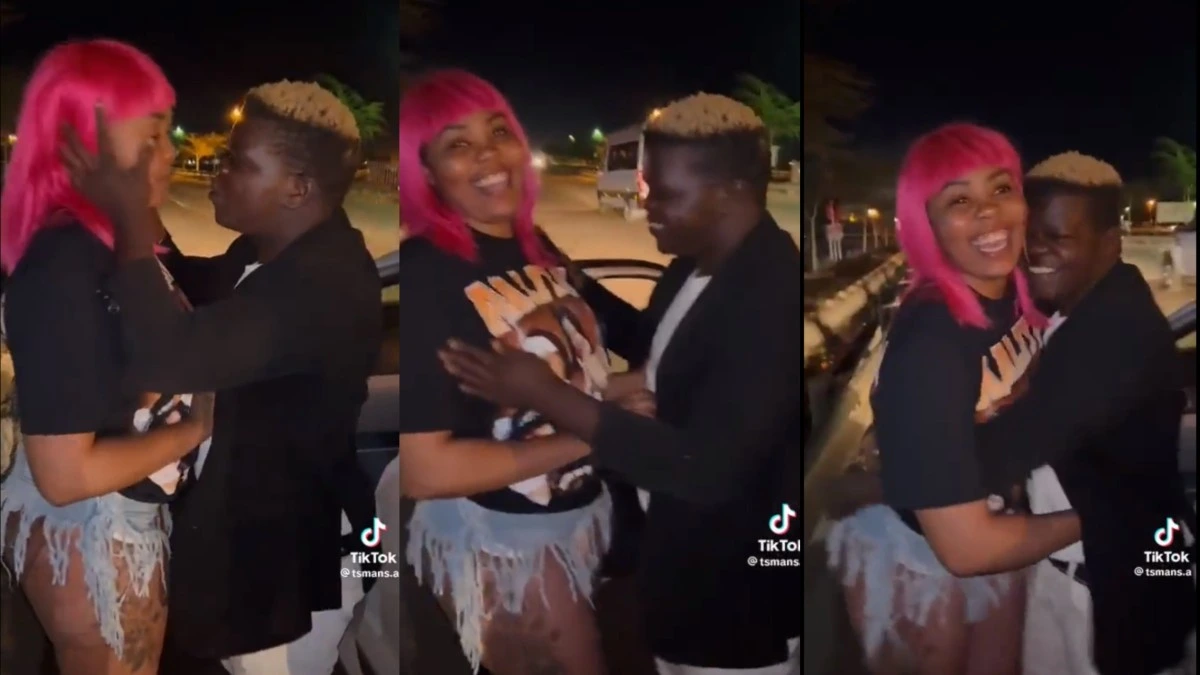 In June, Queen Minaj and Skomota met at Groove, and it was a hilarious sight. As usual, Queen Minaj was wearing torn bum shorts. The two then hugged, and Skomota tapped the skimpy Ama2000 dresser.
Excited, Skomota started kissing Queen Minaj on the neck before attempting to eat her lips out. The Ama2000 influencer then perked Skomota on the lips and quickly pulled away before laughing. Watch the funny moment below.
Queen Minaj and Skomota pic.twitter.com/AaY9b7Qgf4

— MrSekhukhuneFontein (@LuckyThobejane9) June 12, 2023
Recently, Queen Minaj was at Richy B & Lejoy Podcast and explained the moment she kissed the viral sensation. Check out her reaction below.