WhatsApp is one of the most popular messaging apps in the world, with over 2 billion users. It offers end-to-end encryption for all chats and calls, as well as various features to customize your communication experience. WhatsApp is now working on a new feature that will let you hide your locked chats from the main chat list. This feature is currently under development and is expected to roll out soon as part of the WhatsApp beta for Android 2.23.22.9 update.
ALSO READ: 5 WhatsApp tricks you should know about
How will it work?
The new feature will work in conjunction with the existing chat lock option, which lets you lock individual chats with a password or biometric authentication (fingerprint or face ID). Currently, when you lock a chat, it still appears in the chat list with a lock icon. This may draw attention to your locked chats and invite curiosity from others who have access to your phone.
With the new feature, you will be able to hide the locked chats completely from the chat list, making them invisible to anyone who opens your WhatsApp app. To access your hidden chats, you will need to enter a secret code in the search bar. The code will be different from the password or biometric authentication that you use to unlock the chats. Once you enter the code, your hidden chats will appear in a separate section called "Hidden Chats".
Why is it useful?
The new feature will provide an extra layer of privacy and security for WhatsApp users who want to keep some of their conversations private. For example, you may want to hide your chats with your family, friends, bae, doctor, lawyer, or anyone else whom you don't want others to know about. You may also want to hide your chats with sensitive information, such as bank details, passwords, personal photos, or confidential documents.
By hiding your locked chats, you can prevent anyone with access to your phone from seeing or trying to unlock them. You can also avoid awkward situations where someone may accidentally open your locked chats or ask you about them. You can have peace of mind knowing that your hidden chats are safe and secure.
ALSO READ: UPDATED:List of phones that won't support Whatsapp
When will it be available?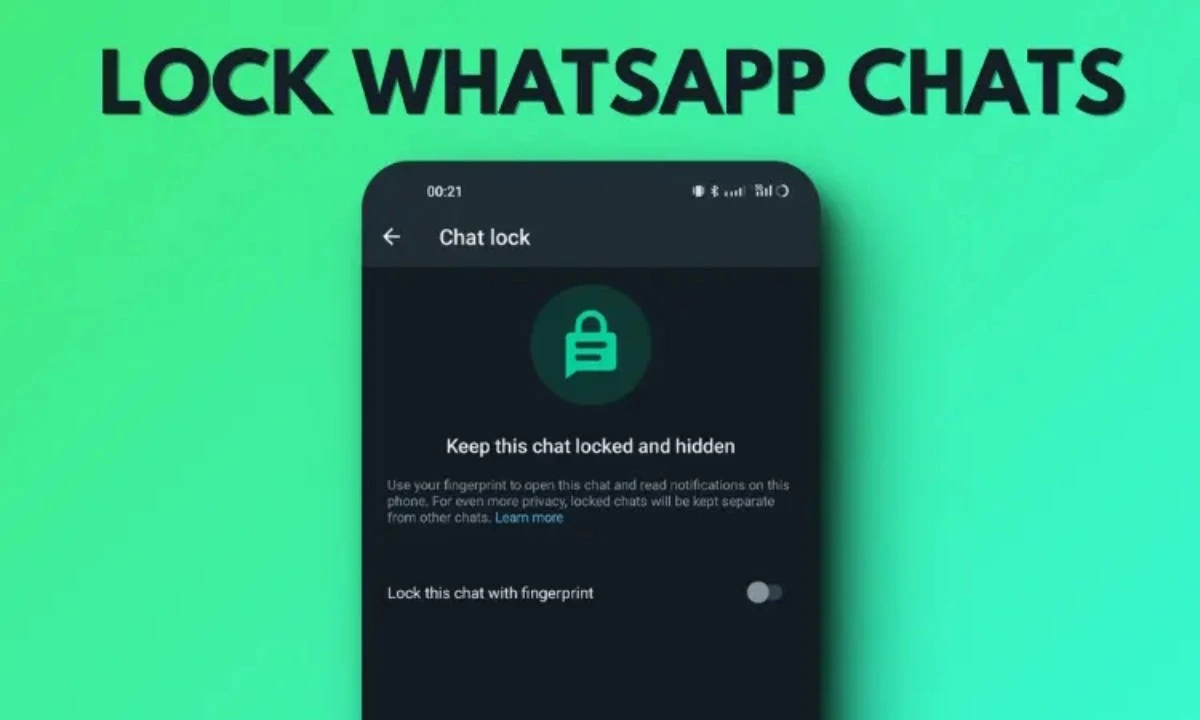 The new feature is still in development and has not been officially announced by WhatsApp yet. However, some reliable sources have reported that it is part of the WhatsApp beta for Android 2.23.22.9 update, which means that it may be released soon for beta testers and then for all users.
If you want to try the new feature before it is available, you can join the WhatsApp beta program by following these steps:
– Open the Google Play Store on your Android device and search for WhatsApp.
– Scroll down and tap on "Join" under "Become a beta tester".
– Wait for a few minutes until you see "You're a beta tester" on the same page.
– Update WhatsApp to the latest beta version (2.23.22.9 or higher).
What do you think?
WhatsApp's new feature to hide locked chats is a welcome addition for users who value their privacy and security. It will give them more control over their chats and protect them from unwanted snooping or intrusion.
What do you think about this feature? Do you think it will be useful for you?