Baby daddy Andile Leeroy Cana, former partner of the late author Zoleka Mandela, is reeling from the emotional blow of being barred from attending her funeral.
Zoleka Mandela, who battled cancer, tragically passed away on September 25, succumbing to the disease that had spread to her liver and lungs. Her prognosis was particularly dire this time, with doctors offering little hope compared to her previous two encounters with the disease.
In a poignant twist, Zoleka Mandela meticulously planned every detail of her funeral and preparations for her posthumous affairs. She even compiled a list of over ten people whom she expressly wished to exclude from her funeral. Among those on this list were her first child's father, certain members of the Mandela and Madikizela families, and Andile Cana, the father of her youngest child.
ALSO READ: Final Wishes Unveiled: Here's a List of People Zoleka Mandela Didn't Want at Her Funeral
Baby Daddy Andile Cana In Pain As Zoleka Mandela Banned Him From Her Funeral
Andile Cana, a painter and creative strategist, has now broken his silence regarding his exclusion from Zoleka's funeral. He shared his thoughts with Zimoja and revealed the profound impact of the situation on him.
"I know things were not perfect between us before her passing, but she had allowed me to see our child, and we were trying to mend things. Sometimes, relationships don't work out. I don't believe she hated me, but I still think she was hurt when we separated. I was hoping to mend things, but I guess God had other plans and took her away."
He continued:
"I am a very private person, and I always protect those close to me. This has been a very challenging time, but we face challenges head-on. I mourned her in the privacy of my home."
On the day of Zoleka's funeral, which took place on September 30, 2023, Andile chose to remain at home, where he offered a heartfelt prayer for Zoleka while grappling with his grief.
ALSO READ: Funeral Drama: Zoleka Mandela's Family Fight Over Her Body
Their Love Story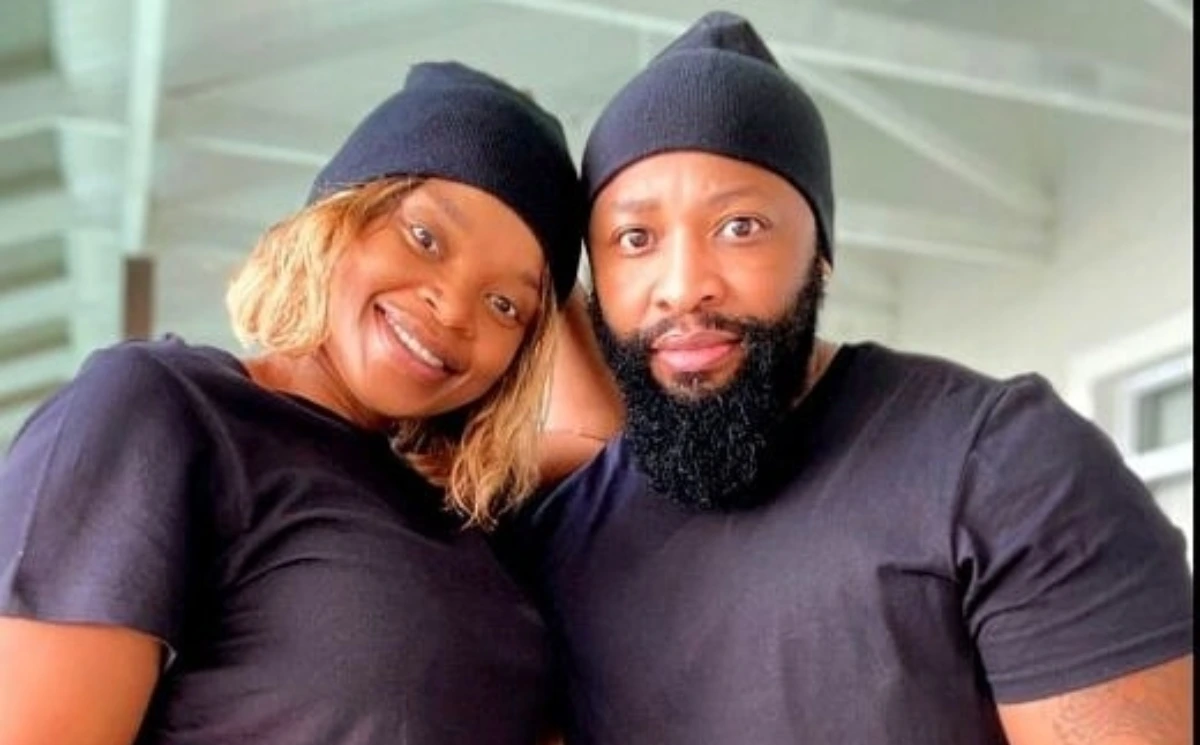 The story of Andile Cana and Zoleka Mandela's relationship began on Instagram, as Andile explained. A mutual friend had suggested that he create a tribute jacket to honour Zoleka's courageous battle against cancer. At the time, Andile was single and not actively seeking a romantic relationship. However, the connection between the two proved too powerful to ignore.
"The same friend who had suggested we work together surprisingly told me about her being gifted in custom-made shoes. So, we were like a match made in heaven. It was all about work in the beginning. We collaborated and this meant spending a lot of time together.
"Love is a beautiful thing. We could even finish each other's sentences, but she warned me about the jealousy that was ahead of us, especially from people on social media. I didn't even know much about her or anything about her prior to the friend introducing me. So, I had to understand her and about her during the relationship. Eventually, she gave me the greatest gift of all, baby Zingce."