How a Durban Woman Became a Viral Hero After Ramming a Robber with Her Toyota Tazz
In an incident that has since gone viral, an ordinary day turned into an extraordinary act of bravery for a courageous white Durban lady who decided to take matters into her own hands after being targeted by a gang of smash-and-grab robbers.
The video that sparked the online frenzy was first shared by Yusuf Abramjee, a renowned crime watch activist in South Africa. He praised Sandy-Lee for her bravery and urged people to share the footage. The clip shows how Sandy-Lee was attacked by two men who approached her car at a boom gate next to a petrol station. They opened the driver's door and snatched her bag, while another man tried to get into the passenger seat. Sandy-Lee resisted and managed to keep her seat belt on, preventing them from taking her car. Another motorist tried to help by running over one of the robbers, but he escaped into a waiting car. The other robber, however, made a fatal mistake. He decided to flee on foot, carrying Sandy-Lee's bag.
Watch the video below:
The driver of a Toyota Tazz is being hailed as a hero by social media users after she pursued a robber who stole her handbag and hit him with her car on a busy street in The Bluff in Durban south. pic.twitter.com/9364TkhePq

— Vehicle Trackers (@VehicleTrackerz) September 28, 2023
In the viral CCTV footage, Sandy-Lee can be seen driving through a closed boom gate as she followed him across the road. She then rammed him with her Toyota Tazz, knocking him down and recovering her bag. The robber was injured and arrested by the police who were at the petrol station. While the identity of the robber is not yet publicly known, viral pictures showed him lying on the ground, bruised and bleeding.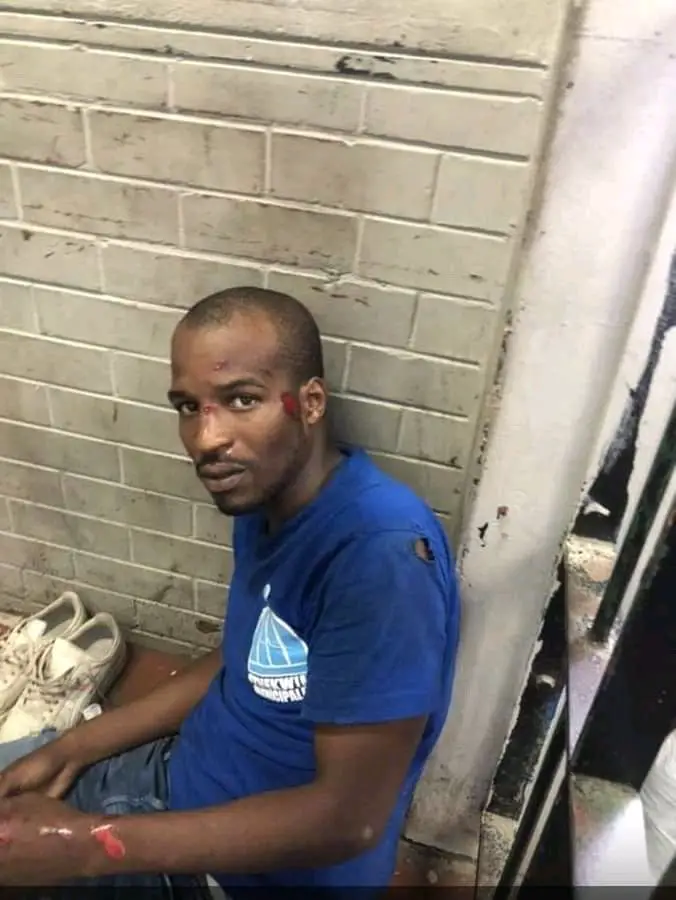 Sandy-Lee's heroic act earned her widespread admiration and support from people all over the world. Social media users hailed her as a legend, a warrior, and a role model. They applauded her courage and quick thinking, and thanked her for standing up against crime. Many also commented on how she proved that a Toyota Tazz can be more than just a reliable car; it can also be a weapon of justice.

Sandy-Lee was overwhelmed by the positive response she received from strangers. In an interview with TimesLive, she said she was grateful for the love and encouragement she got from people worldwide. She also explained what motivated her to chase after the robber. She said she was worried about her bank documents that were in her bag, which could put her and her elderly mother in danger if they fell into the wrong hands. She also said she felt angry and violated by the robbers, and wanted to get back what was hers. She said she prayed to God for guidance and strength, and felt that He put His foot on hers as she drove after the robber.

While Sandy-Lee's bravery act is being commended online, new developments show that she is not off the hook as police are still conducting investigations to ascertain whether her attempt to recover her handbag was a criminal act or not.