Prominent South African rapper, Nasty C, has made waves as he boldly challenges American hip-hop giants Eminem, Drake, J. Cole, Jay Z, and Kendrick Lamar.
ALSO READ: Nasty C's Shocking Revelation: The Real Reason He Punched a Fan in Zambia
Nasty C Challenges Eminem, Drake And Other Heavyweights
In an exclusive interview with Dream Media SA, the acclaimed artist affirmed his ability to engage in a lyrical battle with rappers from all corners of the globe. Nasty C firmly believes that no one can withstand him in a rap battle in South Africa.
"I'm not saying I'm the best rapper in South Africa. But I don't see anyone who can really defeat me in a rap battle. I can go toe to toe with any rapper in the world. I'm in competition with Eminem, Drake, J. Cole, Jay Z and Kendrick. I'm not saying I'm the best rapper in the world. But no rapper can outshine me."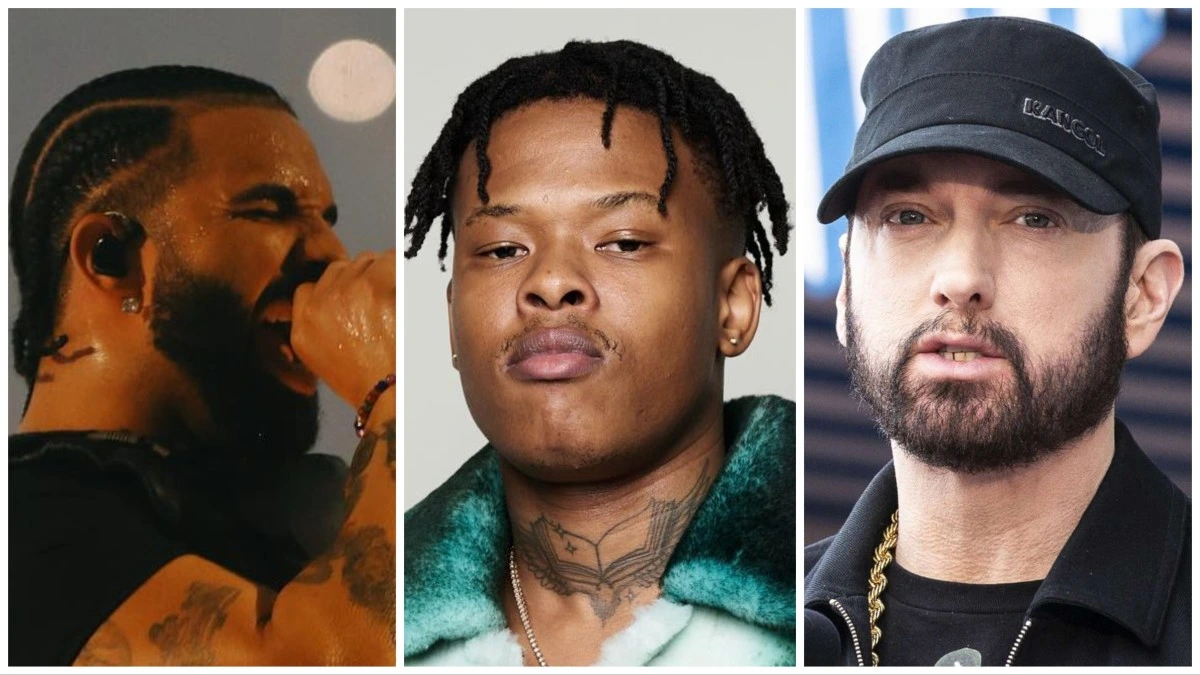 Well, Mzansi Doesn't Think So
This bold declaration by Nasty C has stirred up debates among rap enthusiasts. Some argue that his confidence is well-placed, considering his impressive track record and artistic abilities. Others believe that comparing oneself to such iconic figures is a lofty claim and warrants dismissal.
Check out some of the mixed sentiments online.
David:
"He's the best rapper in Africa, no doubt."
Taffie:
"Nuh broo this is bs."
Malvin:
"That's always the talk in hip-hop or dancehall, bigging up yourself boosts your confidence it's different from direct dissing someone coz that will have some serious consequences 😂."
Knight:
"He's good, and I love his confidence, but in reality, he's nowhere near Eminem's level. That's comparing a house cat and a Lion."
Nasty C is currently riding on his fresh album, I Love It Here, which he dropped on 15 September 2023. It includes hits like Crazy Crazy and 50 Cent's favourite, No More.