DiepCity Kekana Actress Lebohang Mpyana's Cause of Death Finally Revealed
The cause of death of Lebohang Lettie Mpyana, who was widely known for her portrayal of Khelina in the popular Mzansi Magic telenovela DiepCity, has now come to light.
Mpyana died on Wednesday last week aged 34 plunging her family and South Africans into mourning.
Also Read: DiepCity's Zimbabwean Actor Chrispen Nyathi "Pastor Charleston" Gushes Over Wife
The Heartbreaking Announcement
Initially, the family spokesperson had disclosed her death was the result of a brief illness, but no further details were shared.
In a statement released at the time, family spokesperson T Mpyana, expressed their grief saying,
"It is with great sadness to announce the passing of our daughter, Lebohang Mpyana. Lebo died after a short illness."
Also Read: Zoleka Mandela Dies: Her Spirited Battle With Cancer
Lebohang Mpyana's Cause of Death Finally Revealed: A Headache Leads to Tragedy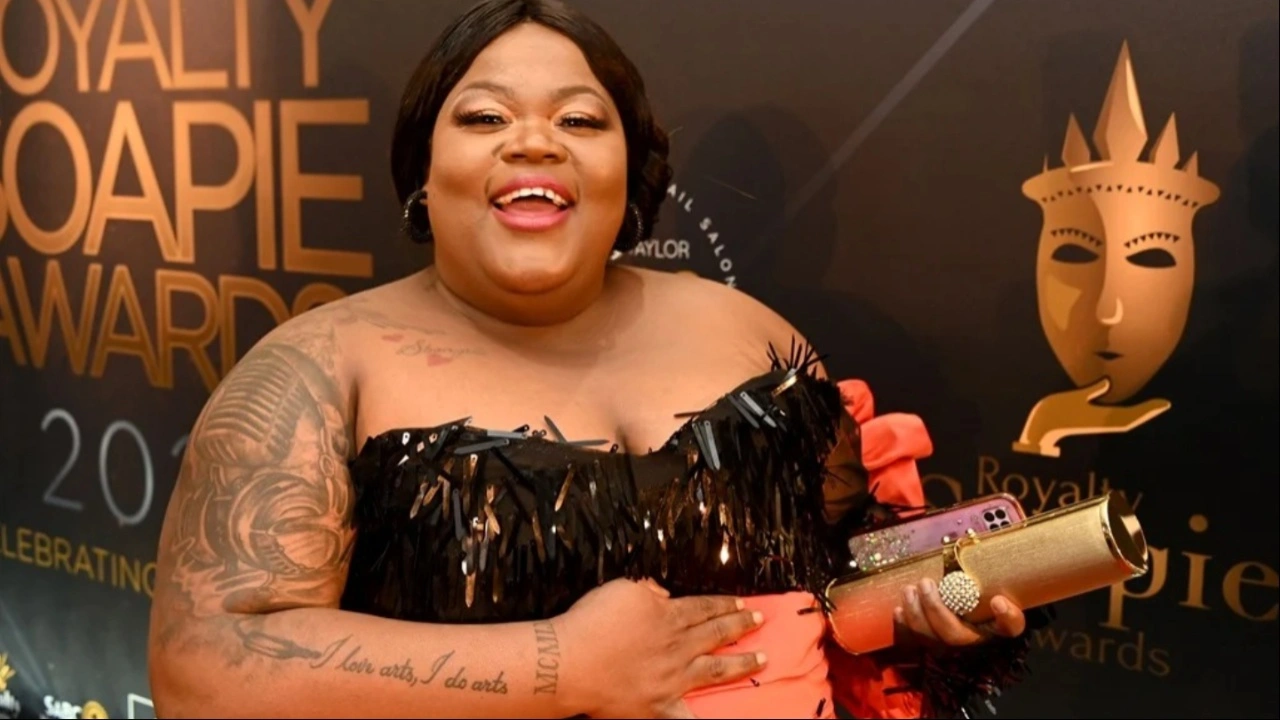 The veil of uncertainity surrounding the cause of death of Lebohang Mpyana has been lifted. Lebohang's uncle, Augustine Mpyana, has now unveiled the circumstances surrounding her death. He revealed to the Daily Sun that the actress had complained of a severe headache before her passing. Augustine Mpyana recounted how her health issues escalated, leading to breathing difficulties.
He also conveyed that the family is still grappling with the sudden loss.
"She was just complaining about her well-being. That's when she started having a shortness of breath. This wasn't her problem though. We are saddened by her death as a family," he said.
Also Read: Pics: Controversy Swirls as Nigerian Pastor 'Resurrects' Dead Man During Church Service
Memorial Service and Funeral Details
In addition, Augustine Mpyana disclosed that a memorial service in honor of the actress will take place tomorrow at the Polokwane Library Gardens in Limpopo, with the funeral scheduled for Saturday, November 11, in Mmotong, Limpopo.
Lebohang was renowned for her vibrant and humorous portrayal of Khelina. Furthermore, she engaged in comedy shows on her social media platforms.
Her presence on the screen was notable as she worked alongside distinguished actors such as Hamilton Dlamini, Sonia Mbele, Mduduzi Mabaso, and Dawn Thandeka King in DiepCity.