Emtee Ready to Risk It All for Pearl Thusi, Reveals His Grand Romantic Plan to Win Her Heart
In an astonishing twist of events that have left Mzansi abuzz, South African rapper Emtee has unapologetically bared his heart, declaring his unwavering affection for the stunning media personality, Pearl Thusi.
The revelation came during a captivating interview on The L-Tido Podcast, where Emtee held nothing back, offering an intimate glimpse into his feelings for the renowned actress and TV host.
Emtee's Heartfelt Confession
Emtee, known for his candor and lyrical prowess, surprised fans and followers by admitting that he would risk it all for Pearl Thusi.
"I respect her as my big sister and everything, but I'd risk it all" for Pearl Thusi.
This confession marks a rare moment of vulnerability for the rapper, whose commitment to authenticity knows no bounds.
Emtee's Charming Game Plan
But Emtee's declaration wasn't limited to mere words. The rapper unveiled a meticulously crafted plan to woo and enchant Pearl Thusi. He described his vision for a perfect date, saying,
"I'm gonna take Pearl out to eat some kotas, then we'd go to Mai Mai and then go to the studio."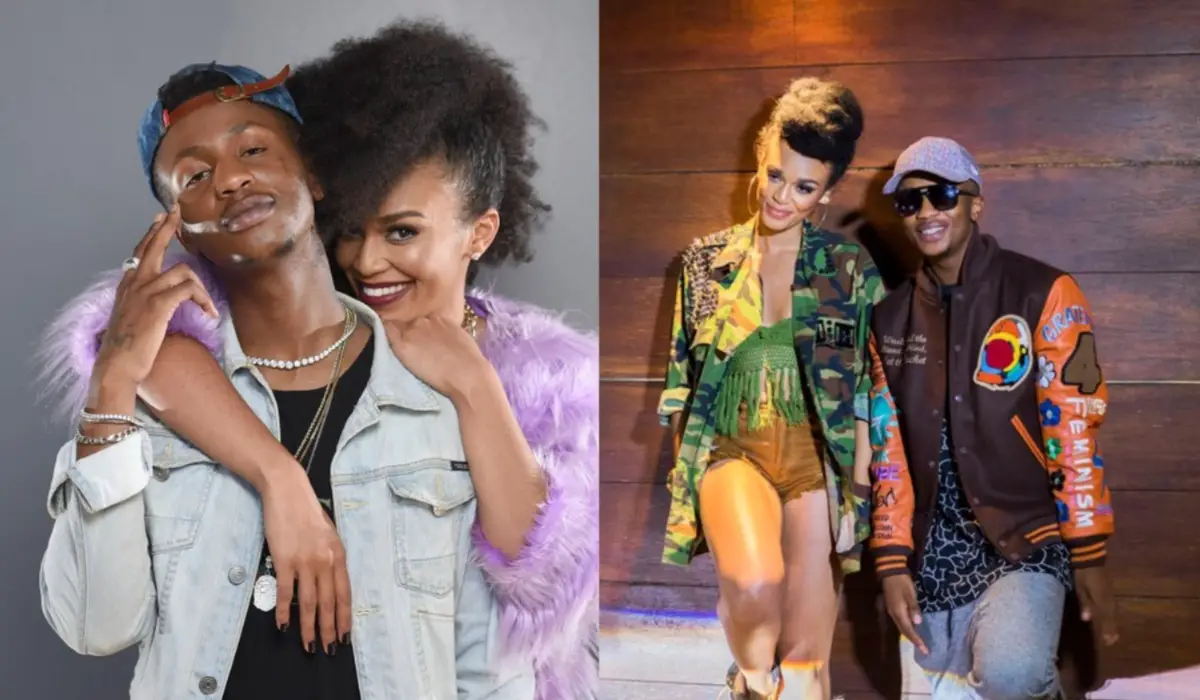 Emtee's Unwavering Hustle
Amidst speculation surrounding his financial status, Emtee set the record straight, asserting his unwavering determination and hustler spirit. He dispelled rumors by declaring,
"Don't believe the hype. I'm Emtee the hustler. I'm always grinding, taking care of families."
Also Read:Pearl Thusi To Ventures Into Music, Hopes To Work With Emtee
Meanwhile this is not the first time, Emtee has publicly declared his love for Pearl Thusi.
Two months ago,  Emtee has set social media ablaze with his public display of affection towards renowned actress and media personality Pearl Thusi.
Emtee, who seems to have harbored a deep admiration for Pearl Thusi for an extended period, seized the opportunity to express his feelings for Pearl on Instagram.
Sharing one of Pearl Thusi's controversial pictures which has been causing a commotion on social media in which she is confidently donning a revealing sheer outfit that left little to the imagination, the rapper revealed his burning desire for the actress.
Emtee suggested that his followers would rejoice if he were to have an intimate connection with Pearl Thusi, playfully hinting at a potential romantic involvement.
"No cap in my raps. The hood would be so proud if I hit that 😊 (just saying) 🤷🏽‍♂️ @pearlthusi" Emtee wrote.