Former Jomo Cosmos player Nkululeko Dlamini has been making waves on the internet over his rare big nyash.
Now a fitness trainer, Dlamini specialises in training people to get bigger bums through squats, so much so that he is now known as the King of Squats.
ALSO READ: Missing No More: Slay Queen Beverly Tlhako Gifted Expensive Rolex Watch as Welcome Present After Mysterious 'Disappearance' During Dubai Trip
A recent video went viral in which his rear was in view. As the dreadlocked trainer squatted, most people assumed it was a woman. He then turned around, and people expressed shock that a man had such a big nyash.
This was not the career path Nkululeko envisioned.
The former footballer is a qualified schoolteacher, and he attained a BEd degree from the University of Free State and graduated in 2008.
Nkululeko Dlamini Once Played For Jomo Cosmos
After school, he followed his football passion. He told DRUM:
"I am from Ladysmith, and after I graduated, I told my mom that I had a passion for soccer and I wanted to try it out professionally, and she agreed. I then left KZN for Joburg to go play for Jomo Cosmos.  I played for the team during the 2009/10 season. Then I was on loan to teams in Swaziland.
"I did a lot of back and forth between SA and Swaziland. I was doing great there, and I got tired of the back and forth. Also, my other issue was that I was doing great and scoring goals, but no one really saw what I was doing because there isn't much media information leaving Swaziland."
Becoming A Fitness Trainer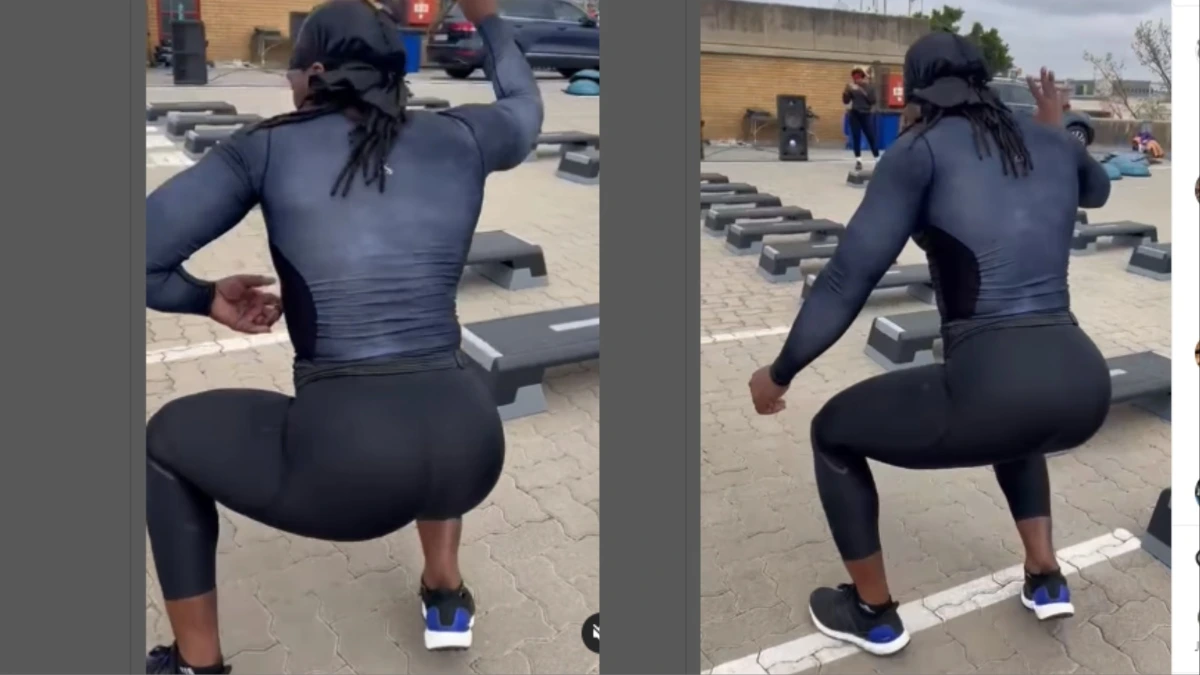 He then came back to South Africa and ventured into fitness training.
"What I really wanted to do was coach a soccer team and be their fitness trainer. I wanted to do my own thing and decided that while I do not have a team to train yet, let me focus on the general public instead."
Now, he is all in on fitness training. He also revealed his training regime.
"I teach classes. When I start with beginners, I teach them how to protect their knees and backs. So, their squats are at 90-degree angles. It is an art, and that is why it often looks like we are dancing."
Nkululeko Dlamini Does Not Care What People Think About His Nyash
One of the videos from his classes went viral, and his nyash is now a hit. He is, however, unfazed by comments about his rear.
"They do not know it, but they are helping me. There are those who are disrespecting me, and I use those insults to build myself. I cannot help it that I have a big bum. It's my genes. Everyone in my family has one. It is really not an issue for me, and I know that exercising enhances my God-given genes. I am not bothered by the insults."
"No Amount of Nyash Can Keep a Man" – Mzansi Weighs In As DJ Melzi Cheats On Curvaceous Girlfriend Andiswa The Bomb