Luthando BU Mthembu Biography
Luthando BU Mthembu is a South African musician and actor who rose to fame after participating in the third season of Big Brother Mzansi in 2022.
He is also known as BU the Zulu Vegan, a name that reflects his heritage and lifestyle choices. He has since appeared in several TV shows and released his debut EP, titled "BUtiful".
Luthando BU Mthembu Early Life and Education
Luthando Mthembu, also known as BU the Zulu Vegan, is a prominent South African musician and actor who gained fame through his participation in the third season of Big Brother Mzansi in 2022. Born on June 15, 1991, in KwaMashu, KwaZulu-Natal, Luthando grew up in a family deeply immersed in music. His father was a jazz guitarist, while his mother pursued a career as a gospel singer.
During his formative years, Luthando attended Glenwood High School, where his passion for music and drama flourished. Notably, he showcased his skills as a soccer player and represented his school in various tournaments. Following his high school graduation, Luthando pursued higher education at the University of Cape Town, majoring in economics and statistics. He completed his studies with honours in 2013.
After graduation, he secured a research analyst position at a prestigious Johannesburg firm. However, Luthando soon realized that his true calling lay in the world of music and acting, prompting him to embark on a new career path.
Big Brother Mzansi Breakthrough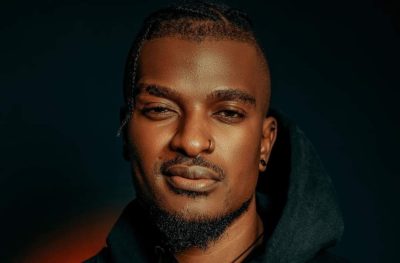 In 2022, Luthando Mthembu took a significant step towards his dreams when he auditioned for the third season of Big Brother Mzansi. Under the alias BU, he was chosen as one of the 20 housemates and quickly captured the hearts of viewers and fellow contestants alike. His charisma, honesty, passion, and vegan lifestyle made him a standout figure in the house. Additionally, he showcased his musical talent by performing original songs and playing the guitar.

During his time on the show, Luthando formed close friendships, notably with Acacia, with whom he shared a romantic connection. Unfortunately, his journey in the Big Brother house came to an end on Day 29 when he was evicted by public vote.
Luthando BU Mthembu Music and Acting Career
Following his exit from Big Brother Mzansi, Luthando Mthembu shifted his focus to his music and acting endeavours. He inked a record deal with Universal Music Group and released his debut EP, "BUtiful," in June 2023. The EP, comprising six tracks, highlighted his versatility as a singer-songwriter and rapper, earning praise from critics and fans for his unique sound and lyrical prowess.
Luthando also ventured into the world of acting, securing roles in TV shows such as "Ayeye: Stripped," "Redemption," and "Adulting." In these series, he portrayed characters dealing with a range of issues, from identity and sexuality to personal growth and relationships, showcasing his acting range alongside accomplished co-stars.
Personal Life
Luthando Mthembu currently resides in Johannesburg and is single. An avid traveller, he enjoys exploring new destinations and experiencing diverse cultures. Beyond his entertainment career, BU is a committed vegan and animal rights activist. He actively supports organizations promoting veganism and animal welfare, including PETA, Vegan Outreach, and Animal Defenders International. Additionally, he participates in campaigns addressing critical environmental concerns such as climate change, deforestation, and pollution.