Mystery and intrigue surround Nigerian Singer Primeboy as he becomes a wanted man in the aftermath of Mohbad's tragic death
Nigerian artist Primeboy, real name Owodunni Ibrahim has found himself at the center of a high-profile investigation. The Lagos State Police Command has declared him a wanted man, offering a staggering bounty for his arrest.
The Mysterious Death of Mohbad
The music industry in Nigeria is still in shock as controversy surrounds the tragic death of 27-year-old singer Mohbad, who passed away under mysterious circumstances on September 12th. Amidst the speculations and rumours,  Primeboy, Naira Marley and Sam Larry names have emerged in connection with the investigation
Police Declare Primeboy Wanted in Connection with Mohbad's Death
The Lagos State Police Command has now officially declared Primeboy wanted. Benjamin Hundeyin, the Lagos State police spokesman, stated that Primeboy failed to honour a police invitation since the investigation began. He described Primeboy as approximately 1.64 meters tall, male, dark-complexioned, with tribal marks, and of Yoruba descent, with his last known address in Oke Eletu, Ikorodu. Hundeyin urged anyone with information on Primeboy's whereabouts to contact the nearest police station.
N1 Million Bounty on Primeboy
Commissioner of Police, Lagos State Command, Idowu Owohunwa, has announced a substantial N1 million reward for information leading to Primeboy's arrest. The incentive has intensified the search for the singer and added another layer of intrigue to the ongoing investigation.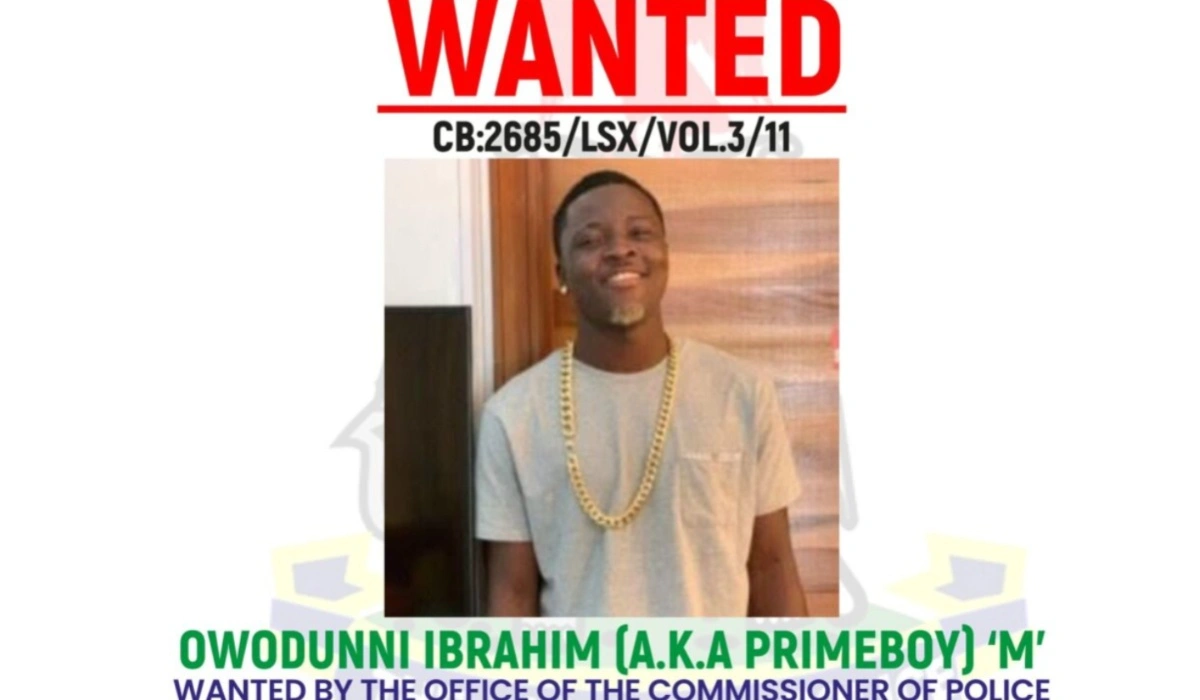 Also Read: Buried Alive? Mohbad's Mysterious Death Sparks Controversy as Fresh Blood Is Discovered on His Coffin
Primeboy Denies Allegations in Mohbad's Death
According to Premium Times, in a video shared by Instagram blogger Temilola Sobola on September 14th, Primeboy vehemently denied any involvement in Mohbad's death. He expressed shock and disbelief, asserting that he had no knowledge of what happened to the deceased. Mohbad and Primeboy were childhood friends, which intensified the scrutiny.
Also Read: "He Was Brought in Dead": Lagos Hospital Denies Involvement in Mohbad's Death
Primeboy's Tribute to Mohbad
In an unexpected twist, Primeboy released a tribute song titled "Tribute to Mohbad" on September 25th, before he went on the run. The song reflects on the challenges Mohbad shared with him and hints at suspicions regarding the late singer's demise. It expresses communal grief shared by Mohbad's fans and includes a heartfelt prayer for justice.
Awaiting Mohbad's Autopsy Results
Meanwhile, Nigerians are anxiously awaiting the results of Mohbad's autopsy as the promised two-week timeline has passed. The circumstances of his death remain shrouded in mystery, and the autopsy results could provide crucial insights into what caused his sudden death