The suspect accused of the murder of businessman Ben Gumbi informed the court that he was paid R15,000 to drive from Johannesburg to Rustenburg, where the murder happened.
SowetanLIVE reported that Sibongiseni Ngubane applied for bail at the Rustenburg magistrate's court. He faces charges related to the murder of Gumbi, who was brutally shot by two assailants in front of Platō Coffee in Rustenburg's CBD on August 23.
ALSO READ: Heartbreaking Tragedy Strikes Mamelodi: Businessman Gunned Down Over Refusal to Pay Protection Fee
Ben Gumbi Murder: Driver Pocketed R15,000
Sibongiseni explained that he worked as a Bolt driver, typically using a Toyota Yaris to drive passengers in Gauteng. On the fateful day, he got a request from his friend Sibiya to drive people from Johannesburg to Rustenburg.
The passengers had their own car, a blue VW Polo for the journey, he said.
"They told me that I must leave my car and get inside another car… They did not tell me what kind of a job we'd be doing in Rustenburg."
A state probe unearthed that the Polo was stolen and fitted with counterfeit registration plates.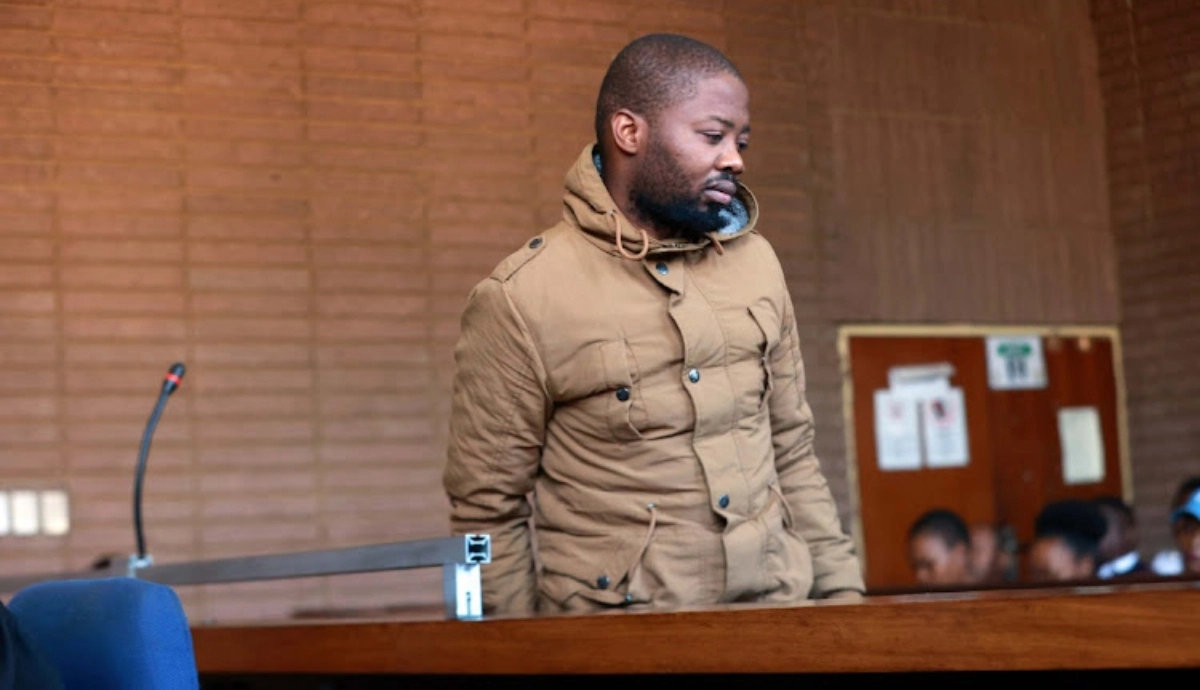 They abandoned the Polo in Rustenburg and returned to Johannesburg in a Toyota Corolla Quest driven by someone else. Ngubane admitted that he did not initially question the change of cars but later wondered about it. Sibongiseni inquired about payment the following day, and Sibiya handed him R15,000, which surprised him as it was an unusually large sum for a single trip.
Sibongiseni acknowledged that he had never earned such a substantial amount from a single trip, considering that a Bolt trip from Johannesburg to Rustenburg costs approximately R2,000.
The court did not question further what transpired in Rustenburg upon their arrival. However, the North West NPA spokesperson, Henry Mamothame, revealed that the state possessees evidence linking Sibongiseni to the crime."
"He also placed himself at the crime scene and his fingerprints were found in the Polo. We have evidence to believe that he was one of the triggermen at the crime scene but all these details will be used at a later stage of the trial," said Mamothame in court.
ALSO READ: AKA Murder Update: Police Minister Bheki Cele Confirms Suspects Identified, Guns Found
Driver With Other Hot Pending Court Cases
Sibongiseni is currently facing another case of illegal firearm possession and ammunition in Alberton, Ekurhuleni, where the court granted him R1,000 bail. Before SAPS nabbed him for Gumbi's murder, he was also in the dock for a cash-in-transit robbery charge. He paid bail and his conditions included refraining from criminal activities and not possessing guns.
The Ben Gumbi Murder
Ben Gumbi was a North West businessman who was shot and killed by two men outside a restaurant in Rustenburg. The murder was captured on video and went viral on social media.
The motive for Gumbi's murder is still unclear, but some reports suggest that it could be linked to a dispute over a piece of land next to Sun City, a popular gaming and gambling resort. Gumbi had in several businesses, including mining, construction, and security