In a recent incident that sent alarm bells ringing through the streets of Newtown Johannesburg, a fire broke out at a recycling station on Miriam Makeba Street.
The blaze was ignited by recycling materials earlier on Sunday, creating a dangerous situation that demanded immediate attention.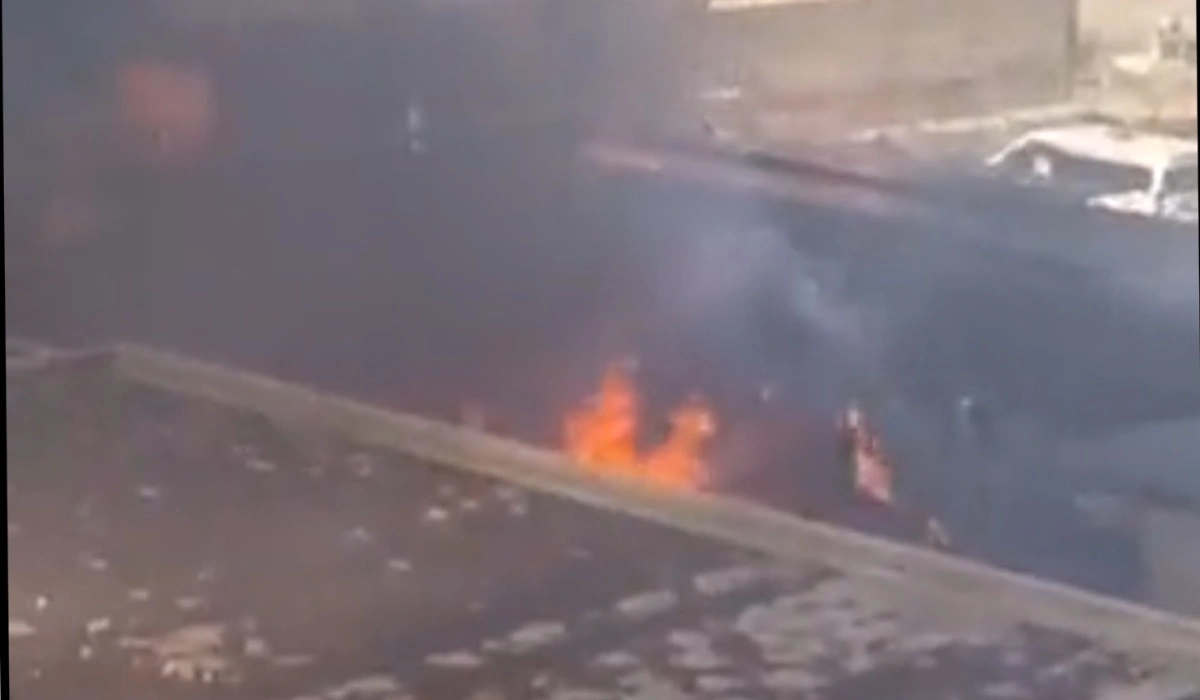 Firefighters Respond to Fire in Newtown Johannesburg
Responding swiftly to the emergency call, dedicated firefighters from the Joburg Emergency Management Services (EMS) were dispatched to the scene.
Their prompt arrival on Miriam Makeba Street played a pivotal role in containing the fire and preventing a potential disaster.
Also Read: fireSummit Restaurant Scorched in Mysterious Fire: Tshwane Emergency Services Dives into Investigation
Details of the Fire Incident
The incident occurred at the busy intersection of Miriam Makeba and Jeppe streets, tucked away behind the bustling Bree Taxi Rank in the heart of Newtown.
EMS spokesperson Xolile Khumalo confirmed that the fire originated from recycling materials, setting off a chain of events that could have had dire consequences.
Fortunately, due to the efficient response of the firefighting team, no injuries or fatalities were reported during the incident.
Spokesperson Robert Mulaudzi clarified that the fire did not take place within a building, as initially speculated on social media.
He claims the fire involved recycling materials and a lapa located in an open area.
Watch the video below:
Fire: Newtown, JHB. pic.twitter.com/ktfHQgV0CT

— Yusuf Abramjee (@Abramjee) October 1, 2023
Marshalltown Johannesburg Fire
Johannesburg has recently witnessed several fire-related emergencies, including the tragic Marshalltown fire in late August, which claimed the lives of 77 people.
Also Read: Innocence Lost: 12 Children Among 74 Victims of Devastating Johannesburg Fire
This catastrophic incident ranks among the deadliest blazes to ever engulf South Africa, as it tore through a derelict five-storey building on the corner of Delvers and Alberts Street in Marshalltown, leaving a trail of destruction and despair in its wake.
The tragedy claimed the lives of at least 77 people, including 12 innocent children, with the youngest being just one year old.