Late rapper AKA bosses the nominations at the 2023 SA Music Awards (SAMAs) with seven nods for his posthumous album Mass Country.
The Recording Industry of South Africa (RISA) revealed nominations at The Soweto Theatre in Jabulani, Soweto. The awards will shift from their usual Sun City venue to the Durban ICC on November 17 and 18. Additionally, KwaZulu-Natal will host the SAMAs from 2024 to 2026.
ALSO READ: British-Zimbabwean "The Voice UK Winner" Takes AKA's Hit Song International |Video
AKA Scoops Seven Nominations At The 2023 SAMAs
AKA, whose real name is Kiernan Forbes, received nominations in categories including Male Artist of the Year, Album of the Year, Best Engineered Album, Best Collaboration (with two songs), Best Produced Music Video, and Best Hip Hop Album.
Rapper KO follows closely with six nominations, while Sjava, Kabza De Small, and DJ Maphorisa also have big nods.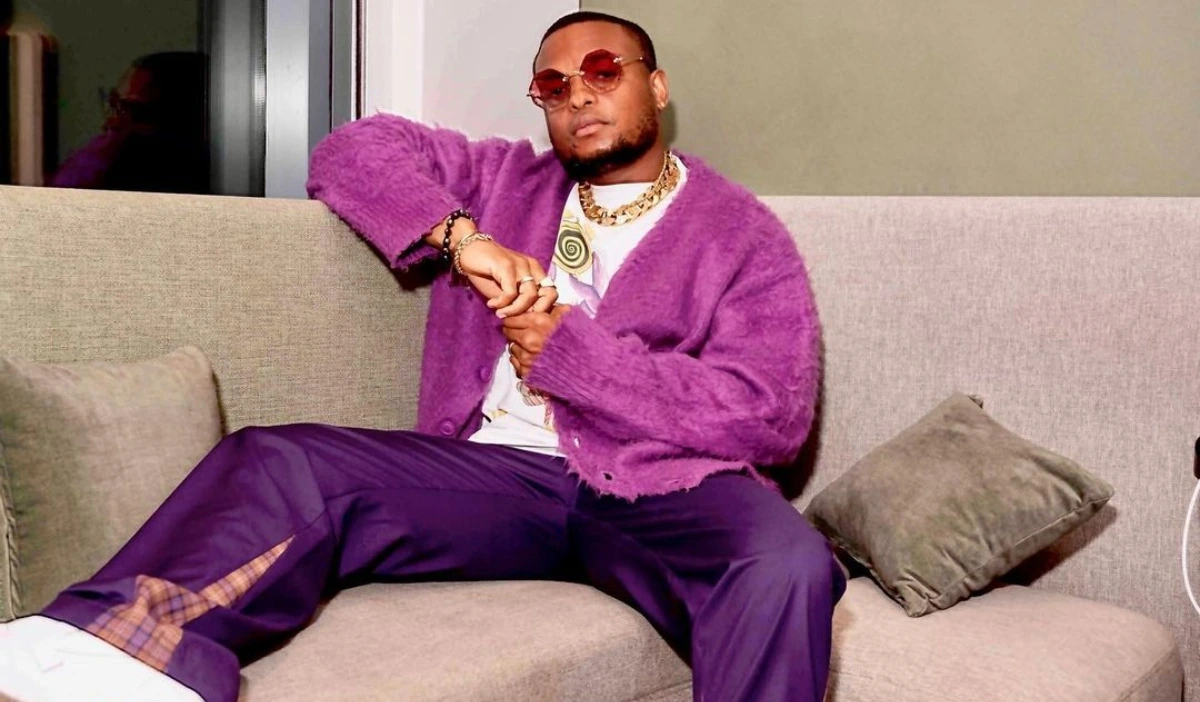 Gospel royalty Ntokozo Mbambo is the sole female Album of the Year nominee, competing against AKA, KO, Sjava, and Kabza De Small.
Newcomer Sincerely Anne has made her mark with three nominations for Newcomer of the Year, Female Artist of the Year, and Best Engineered Album for her work titled To Whom it May Concern.
The eligibility period for this year's nominations runs from February 1, 2022, to April 14, 2023.
ALSO READ: Triumph or Insensitivity: Meyiwa Family Slams SAFTAs As Senzo Documentary Wins
And The Nominees Are…
Here are the 2023 SAMAs nominations list:
Female Artist of the Year
Kelly Khumalo – From a God to a King
Ntokozo Mbambo – Lavish Worship
Sincerely Anne – To Whom it May Concern
Hle – Take Heart
Thandi Ntuli – Blk Elijah & The Children of Meroë
Male Artist of the Year
Kabza De Small – KOA II Part 1
AKA – Mass Country
Sjava – Isibuko
K.O – SR3
Lloyiso – Seasons
Duo/Group of the Year
DJ Maphorisa and Visca – Ba Straata
Venom and Shishiliza – Love is Pain
Mafikizolo – Idwala
DJ Maphorisa and Kabza De Small – Scorpion Kings Live Sun Arena
Msaki and Tubatsi – Synthetic Hearts
Newcomer of the Year
Myztro – 2.0 Nkwari
Blakka Yut – Unleashed
Sincerely Anne – To Whom it May Concern
Lloyiso – Seasons
Venom and Shishiliza – Love Is Pain
Album of the Year
Mass Country – AKA
SR3 – K.O
Isibuko – Sjava
KOA II Part 1 – Kabza De Small
Lavish Worship – Ntokozo Mbambo
Best Engineered Album
To Whom it May Concern – Sincerely Anne (engineered and produced by Tjaart van der Walt and Daniel Baron)
Mass Country – AKA (engineered & produced by Robin Kohl and Itu)
Kanniedood – Francois van Coke (engineered & produced by Taylor Soundworks)
Blk Elijah & The Children of Meroë – Thandi Ntuli (engineered & produced by Shane, Tshepo, Thandi & Clinton)
Isibuko – Sjava, (engineered & produced by Ruff)
Best African Adult Contemporary Album
Celebrating African Song – Dumza Maswana
Smile – Choko
I am Gold – S'nazo
Usiba Lwe Gazi – Nathi
Ubuhle Ubuhle – Lethiwe Sithole
Best Alternative Album
Glitch Vol 2: The Future Is Now – uBeyond
Synthetic Hearts – Msaki and Tubatsi
Blue Lawns – The Great Yawn
Leaving All the Time – Bye Beneco
On the Romance of Being – Buyani Mcunu
Best Amapiano Album
Amukelani – Kelvin Momo
Ba Straata – DJ Maphorisa and Visca
2.0 Nkwari – Myztro
KOA II Part 1 – Kabza De Small
Scorpion Kings Live Sun Arena – DJ Maphorisa and Kabza De Small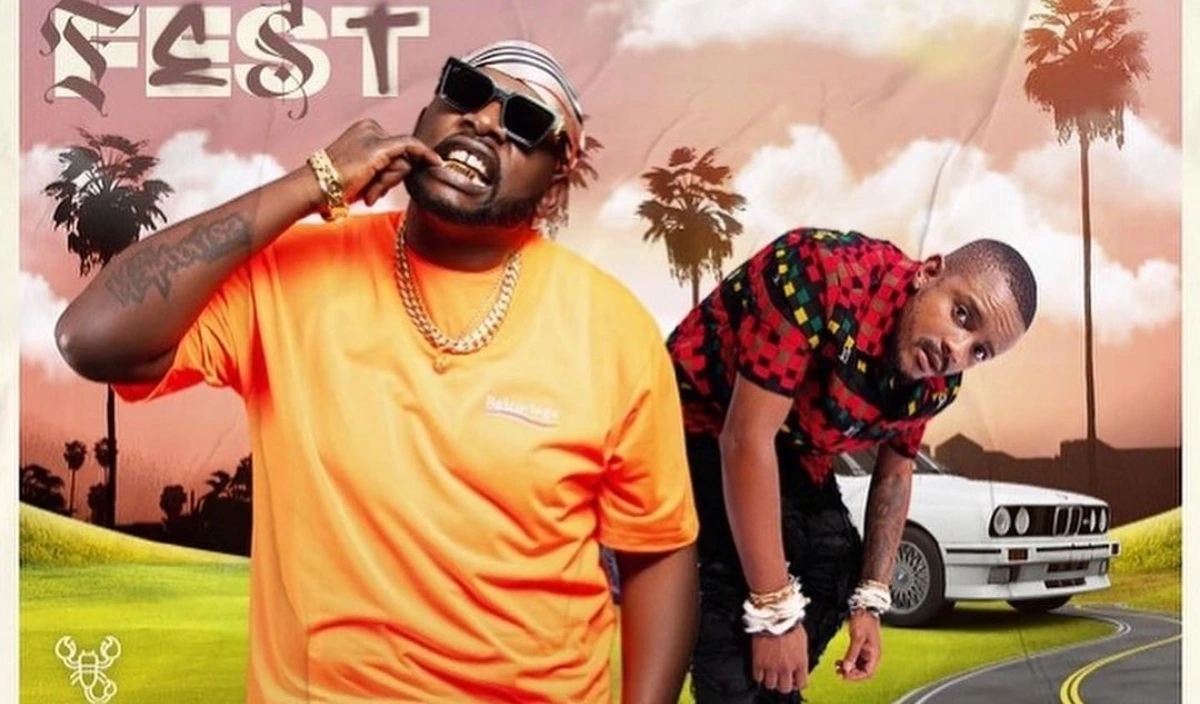 Best Classical Album
Live in Europe 22 – CH2
Fire Beast – Vox Chamber Choir and Franco Prinsloo
One Night on Earth – Derek Gripper
Maike – Juliet String Quartet
Sanctuary – Carol Thorns
K.O, Young Stunna featuring Blxckie – Sete
AKA featuring Nasty C – Lemons (Lemonade)
DJ Maphorisa and Visca featuring 2woshortrsa, Stompiiey, ShaunMusiQ & Ftears & Madumane – Ba Straata
Mohigan Sun – Morda featuring Oscar Mbo and Murumba Pitch
AKA featuring Kiddominant – Company
Best Pop Album
Things We Don't Talk About – Jimmy Nevis
Heard You Got Love – Jeremy Loops
Game Over – Tyler Page
Seasons – Lloyiso
Petrichor – Amy Lilley
Best Produced Album
KOA II Part 1 – Kabza De Small (producer: Leslie George Theko, Artwork Sound, Da Muziqal Chef, Mdu aka TRP, Stakev, DJ Maphorisa and Felo Le Tee)
Things We Don't Talk About – Jimmy Nevis (producer: Darren Petersen)
Amukelani – Kelvin Momo (producer: Kelvin Momo)
Lindokuhle – Lindokuhle (producer: Mthunzi, Howard, Herc, Tshepo Morone, DJ Maphorisa, Masiano)
Isibuko – Sjava (producer: Delayde, Ruff, Jah Cool)
Best Produced Music Video
Lemons (Lemonade) – AKA featuring Nasty C (producer: Tebogo Mabaso; director: Nate Thomas)
Sete – K.O featuring Young Stunna & Blxckie (producer: K.O, Tsholofelo Moremedi, Ted Magerman; director: Ted Magerman)
Be Free – Desire Marea (producer: Will Nicholson; director: Imraan Christian
Been Thinking – Tyla (producer: Jimi Adesanya; director: Meiji Alabi)
Shine – Elaine (producer: Shayna Gianelli; director: Jesse Ray Diamond)
Best R&B Album
4LUV (Deluxe) – Blxckie
But Could the Moments in Between – Manana
Germander II – FLVME
Bad Weather – Nanette
Passion Fruit – KABOMO
Best Reggae Album
Unleashed – Blakka Yut
Youth's Cry – Botanist Mr Lamington
Red Carpet Live – Maximum Stylez
Flight More Riddim – Blackness Blue Productions
Healing – Lavoro Duro
Beste Kontemporere Musiek Album
Sing, Hoop, Weerklink – Prop
Skree Net Sag – Alter Ego
Ep In F – Herman Kleinhans
Jagvat – Jan Rhaap
Toe Roep ek jou Naam – Jan Blohm & Ryno Velvet
Katryn – Stefan Jansen
Remix of the year
Ndinovalo – Morda
Sete – K.O featuring Young Stunna, Oxlade & Diamond Platnumz
Hayii Citizen Deep Remix – Citizen Deep X Mzux Maen ft Yasmin Levy
Au dede – Karyendasoul
Tobesta Remake – Myztro featuring Focalistic, Daliwonga, Shaunmusiq and Ftears
Rest of Africa award
Sad Romance – Ckay
Timeless – Davido
I'm Alive – Sha Sha
Worry – Lyre
Dynastie – Ferre Gola
Sounds of Peace – Moreira Chonguiça
Best Gqom
Meeting with the King – DJ Lag
Fikelephi – Sizwe Mdlalose
Love & Light – Cairo CPT
Nande 2.0 – DJ Sandiso
Ithuba – Newlandz Finest
Best African Indigenous faith
Emmanuel – JTG Gospel Choir
Mantswe A Supileng – Spiritual Gospel Choir
Ikhoni Mfuyo – In Zion of Christ
Ba Ya Mo Nyatsa – Wacha Mkhukhu Wachumlilo
Ntate Le Rato La Hao – Ingqayizivele Gospel Choir
Live in Europe 22 – CH2
Fire Beast – Vox Chamber Choir and Franco Prinsloo
One Night on Earth – Derek Gripper
Maike – Juliet String Quartet
Sanctuary – Carol Thorns
Best Collaboration
K.O, Young Stunna featuring Blxckie – Sete
AKA featuring Nasty C – Lemons (Lemonade)
DJ Maphorisa and Visca featuring 2woshortrsa, Stompiiey, ShaunMusiQ & Ftears & Madumane – Ba Straata
Mohigan Sun – Morda featuring Oscar Mbo and Murumba Pitch
AKA featuring Kiddominant – Company
Best Pop Album
Things We Don't Talk About – Jimmy Nevis
Heard You Got Love – Jeremy Loops
Game Over – Tyler Page
Seasons – Lloyiso
Petrichor – Amy Lilley
Best Produced Album
KOA II Part 1 – Kabza De Small (producer: Leslie George Theko, Artwork Sound, Da Muziqal Chef, Mdu aka TRP, Stakev, DJ Maphorisa and Felo Le Tee)
Things We Don't Talk About – Jimmy Nevis (producer: Darren Petersen)
Amukelani – Kelvin Momo (producer: Kelvin Momo)
Lindokuhle – Lindokuhle (producer: Mthunzi, Howard, Herc, Tshepo Morone, DJ Maphorisa, Masiano)
Isibuko – Sjava (producer: Delayde, Ruff, Jah Cool)
Best Produced Music Video
Lemons (Lemonade) – AKA featuring Nasty C (producer: Tebogo Mabaso; director: Nate Thomas)
Sete – K.O featuring Young Stunna & Blxckie (producer: K.O, Tsholofelo Moremedi, Ted Magerman; director: Ted Magerman)
Be Free – Desire Marea (producer: Will Nicholson; director: Imraan Christian
Been Thinking – Tyla (producer: Jimi Adesanya; director: Meiji Alabi)
Shine – Elaine (producer: Shayna Gianelli; director: Jesse Ray Diamond)
Best R&B Album
4LUV (Deluxe) – Blxckie
But Could the Moments in Between – Manana
Germander II – FLVME
Bad Weather – Nanette
Passion Fruit – KABOMO
Best Reggae Album
Unleashed – Blakka Yut
Youth's Cry – Botanist Mr Lamington
Red Carpet Live – Maximum Stylez
Flight More Riddim – Blackness Blue Productions
Healing – Lavoro Duro
Beste Kontemporere Musiek Album
Sing, Hoop, Weerklink – Prop
Skree Net Sag – Alter Ego
Ep In F – Herman Kleinhans
Jagvat – Jan Rhaap
Toe Roep ek jou Naam – Jan Blohm & Ryno Velvet
Katryn – Stefan Jansen
Remix of the year
Ndinovalo – Morda
Sete – K.O featuring Young Stunna, Oxlade & Diamond Platnumz
Hayii Citizen Deep Remix – Citizen Deep X Mzux Maen ft Yasmin Levy
Au dede – Karyendasoul
Tobesta Remake – Myztro featuring Focalistic, Daliwonga, Shaunmusiq and Ftears
Rest of Africa award
Sad Romance – Ckay
Timeless – Davido
I'm Alive – Sha Sha
Worry – Lyre
Dynastie – Ferre Gola
Sounds of Peace – Moreira Chonguiça
Best Gqom
Meeting with the King – DJ Lag
Fikelephi – Sizwe Mdlalose
Love & Light – Cairo CPT
Nande 2.0 – DJ Sandiso
Ithuba – Newlandz Finest
Best African Indigenous faith
Emmanuel – JTG Gospel Choir
Mantswe A Supileng – Spiritual Gospel Choir
Ikhoni Mfuyo – In Zion of Christ
Ba Ya Mo Nyatsa – Wacha Mkhukhu Wachumlilo
Ntate Le Rato La Hao – Ingqayizivele Gospel Choir
Best Hip Hop Album
Religion – MashBeatz 
Mass Country – AKA
SR3 – K.O
Life is Gangsta – Thato Saul
Diaspora – Maglera Doe Boy