Veteran actress and television producer Sonia Mbele has opened up about her ongoing health struggles and revealed she has a chronic autoimmune disease.
Sonia Mbele Shares Her Heartbreaking Health Battle
The 46-year-old star recently shared her experience with a significant health condition that has been affecting her for months. The health issue, which she had kept private until now, has disrupted Sonia's life and career, leading her to make several lifestyle changes and undergo various treatments. While she did not disclose her condition, she told Zimoja that the chronic disease is causing anaemia.
Anaemia, as it's broadly known, is a condition characterised by a deficiency in healthy red blood cells that are responsible for carrying vital oxygen to the body's tissues. Common symptoms of anaemia include fatigue, weakness, shortness of breath, and pale skin. However, various factors can cause anaemia, such as blood loss, iron deficiency, vitamin deficiency, or inherited disorders.
The Toiling Journey
In Mbele's case, she has revealed that her anaemia is a consequence of an autoimmune disease. This condition triggers her immune system to mistakenly attack her blood cells, further complicating her health. She disclosed that she opted to keep her illness a secret, confiding solely in her family.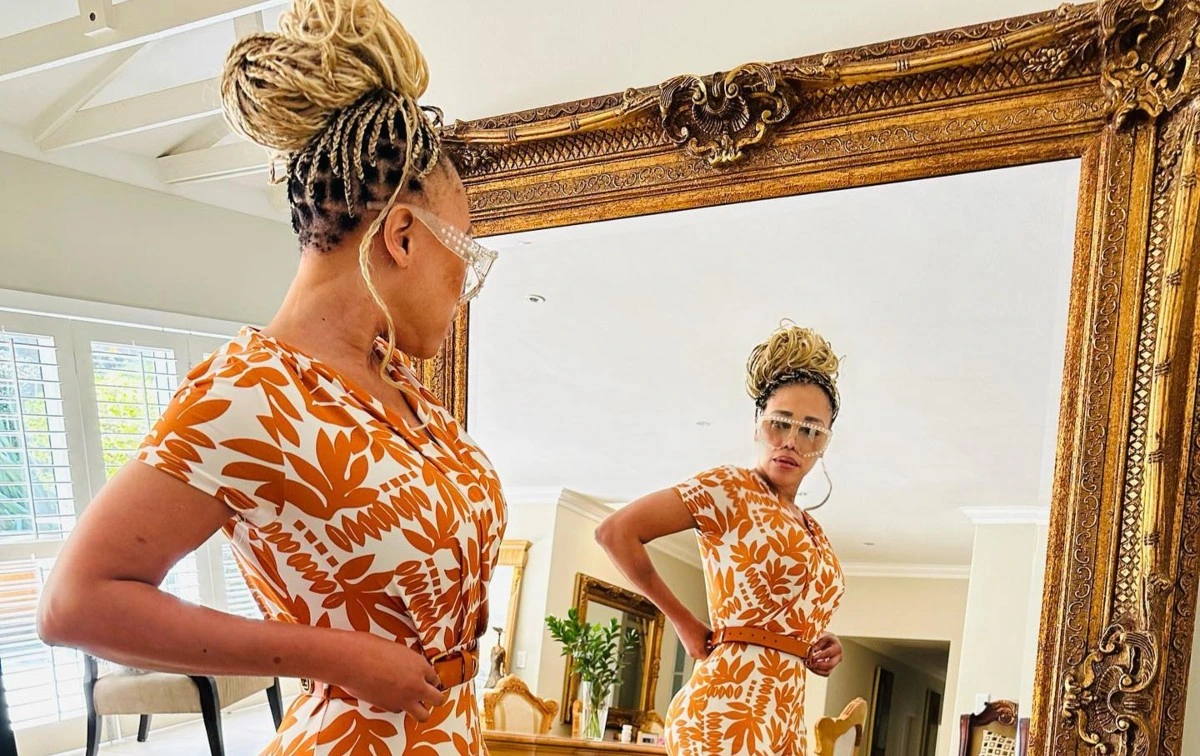 She said doctors diagnosed her after she collapsed in May:
"At the time, I thought I was just fatigued until my doctors performed additional tests, which confirmed that I have anaemia that has gone chronic."
The battle against her health condition has led Sonia to make substantial adjustments in her life.
"I had to change my diet and eating habits, quit alcohol, and I now have to go for drips to ensure I have enough iron," she added.
Despite the challenges, Sonia has embraced her situation and remains grateful for the unwavering support of her family. She extended her gratitude to her fans for their overwhelming support and prayers. She hopes her story will help raise awareness and inspire others facing similar health challenges.
Sonia Mbele Irons Out Her Legal Problems
Sonia's decision to share her health journey comes after her legal troubles, which have raised eyebrows. She had failed to appear in court twice in connection with tax evasion charges, facing 42 counts for not submitting her company's tax returns to the South African Revenue Service (SARS) promptly. Her absence led to concerns regarding the authenticity and severity of her health claims.
ALSO READ: Sonia Mbele In Trouble For Evading Court In Tax Evasion Case
However, on October 20, Sonia finally made her court appearance and settled the matter by paying a fine of R41,000 as an admission of guilt, concluding a chapter in her legal battle.