South African actress and Dj Thuli Phongolo is getting grilled on social media for getting a BBL (Brazilian Butt Lift).
A video of Thuli Phongolo dancing at a gig over the weekend has surfaced on social media and has triggered a flurry of criticism.
Thuli Phongolo's BBL
Thuli Phongolo and Slenda Da dancing Dj recently collaborated and created a girl group called 2 Faced. It is at this time that Thuli Phongolo allegedly went under the knife and got a BBL.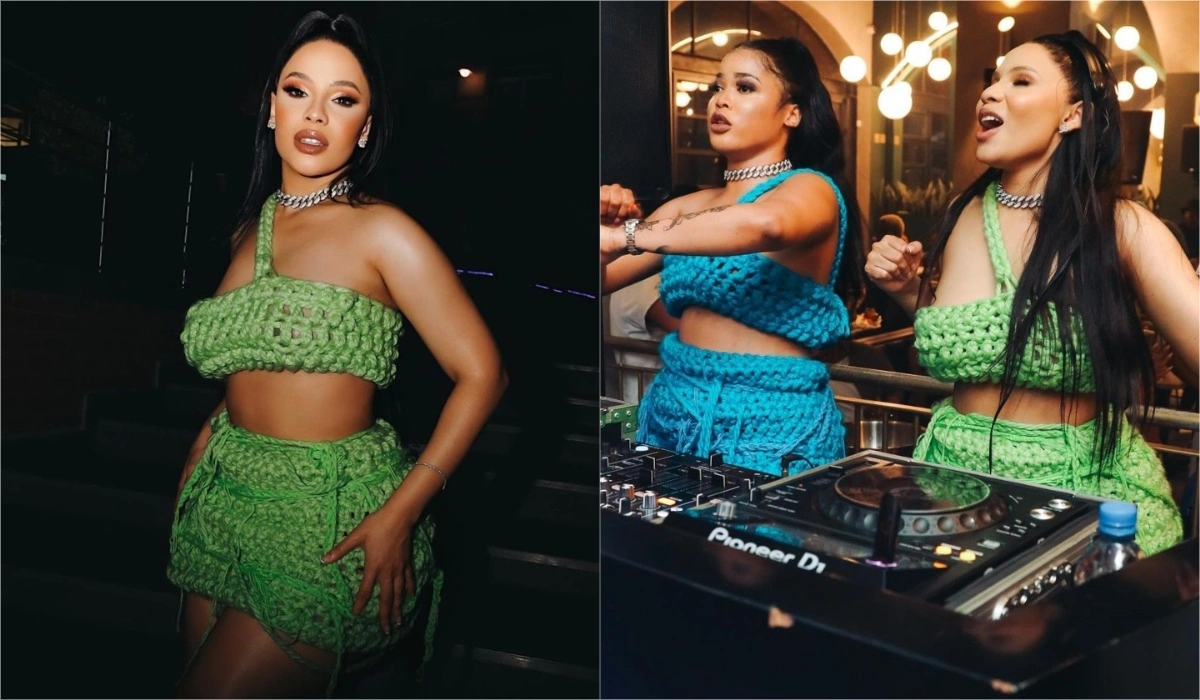 However, social media users are far from impressed with Thuli Phongolo's BBL. Since debuting her new look, she has been lambasted for opting for the procedure and altering her natural body
Watch the video below;
2-Faced..🔥🔥 pic.twitter.com/1vdonBm9s0

— MDN NEWS (@MDNnewss) October 22, 2023
Netizens' Reactions: From Cement Comparisons to Fashion Fails
Thuli Phongolo can't seem to catch a break on social media.After the video of her dancing alongside DJ Slenda Da Da Dancing DJ went viral, critics took to social media to mock not only her dance moves but also her BBL.
Critics questioned her decision to get a BBL, especially when she already had what some considered a perfect body. Many netizens argued that she marred her naturally beautiful body by getting a BBL.  Some social media users mocked her saying that she was dancing like her BBL was made with cement, rendering her movements stiff.
As if the critique of her BBL wasn't enough they also went on to criticize Thuli Phongolo and Slenda Da Dancing Dj's outfits and dance moves
Also Read: "What A Mess": Thuli Phongolo and Slenda The Dancing Dj Get Dragged Over Debut Performance
Check out some of the reactions;
@KholoBlue;
Thuli really ruined that beautiful body of hers, wtf is this????
@sewelankoana;
Thuli dances like her BBL is still painful
@lindankonzo8;
I think they put cement on these BBL … that bum doesn't even shake 😭😭
@KybeeT;
This is too painful to watch 😰
@Mr_Mahowa;
It's not moving, not even a young jiggle nyana… le homotse tuu🙁
@PMokgoje;
The ass can't even move 😂😂😂 Aek Thuli
@MiniVelar;
The BBL ruined her bum😒she must go and reduce the size. 😭😭
@NneteKeNnete;
She ruined her body. Now it's like she has ishibelani inside
@hilo_soy;
They must just leave it shem and go their separate ways ,No ways. . .No talent at all