Late legendary South African musician Brenda Fassie's ex-husband Nhlanhla Mbambo has died. He was 54.
Brenda Fassie's Ex-Husband Has Died
Mbambo died on 2 October 2023 in Durban. He succumbed to a short illness at King Edward Hospital.
The Mbambo family spokesperson and friend, DJ Muntu Khoza, confirmed the tragic news to ZiMoja:
"Yes, he left us last night [2 October 2023], and that is all I can confirm for now."
ALSO READ: 'Mahommed Ali Already Dating Brenda Fassie In Heaven' says Pastor Chris
Nhanhla Mbambo And Brenda Fassie's Marriage
Brenda Fassie married Nhlanhla Mbambo in 1989 in a lavish wedding that captured the attention of many. The ceremony took place in Cape Town and contained an ironically mixed blend of thrill, joy and chaos.
Brenda donned a majestic, beaded white gown with a minutely detailed headdress. Yvonne Chaka Chaka was Brenda Fassie's matron of honour, while other bridesmaids included Gospel legend Rebecca Malope and Mercy Pakela. The wedding attracted several artists from South Africa, morphing it into one spectacular grand affair.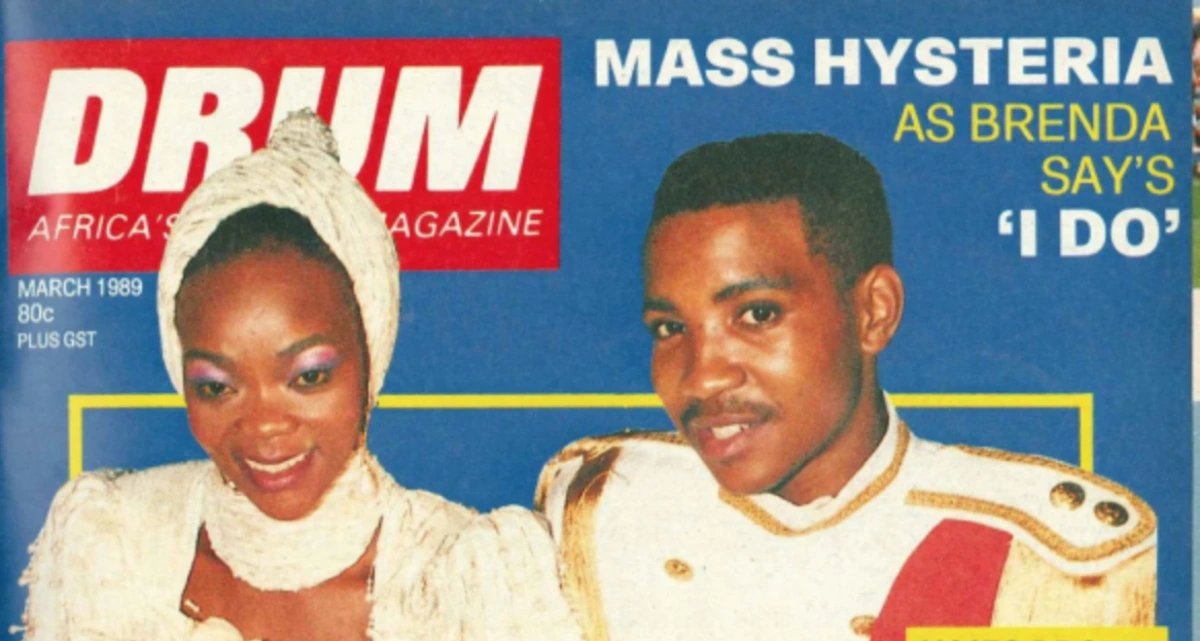 Brenda's wedding gown was inspired by that worn by Princess Diana while Nhlanhla's suit drew influence from the United Kingdom royal Prince, now King Charles. The couple spent every dime, and the celebration was extravagant. At Brenda's house, they even slaughtered about two sheep a day to share with the community.
Unfortunately, their marriage was short-lived. Brenda Fassie and Nhlanhla Mbambo divorced in 1991, two years later. Brenda grumbled that Nhlanhla was a golddigger who was just chasing her money. Despite the problems they faced, their wedding remains one of the most memorable events in South African entertainment history.
ALSO READ: Brenda Fassie & Lebo Mathosa, ZOMBIFIED, musicians SPOTTED in Mozambique ALIVE!
The Jailbird
In 1999, Nhlanhla Mbambo, then 31, together with Pule Mdlul and Darius Petlele attempted to rob businessman Gregory Xonoulos of his Mercedes-Benz. They held Xonoulos and his friend at gunpoint and demanded the car keys.
The businessman reported the incident to the police and he identified the three, leading tho their arrest shortly afterwards. In 2000, Magistrate P du Plessis slapped Mbambo and his two co-accused with a 10-year jail sentence.