Former Uzalo actress has shown off her new body after allegedly going under the knife and getting a BBL.
Taking to Instagram, Omuhle Gela shared pictures of herself in a body suit, and fans could not help but notice that her body is different. Omuhle has always rocked a slim figure, but her backside is more extensive in the picture than before.
Omuhle Gela Accused of getting a BBL
After her picture was shared on X, the actress was accused of getting artificial work done on her body. Fans have been comparing her past photos to the current one and believe the actress went to a doctor and had a BBL.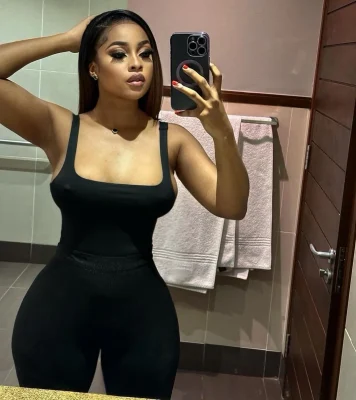 The actress joins the list of many celebrities who have had a BBL to enhance their figure. These celebrities include Thuli Phongolo, LaConco, Sithelo Shozi, Eva Modika, Thebogo Thobejane and many more.
Fans are impressed with Omuhle's new body.
Contrary to the usual judgement that is thrown when celebrities get their bodies done, this time it's different. Many fans have applauded Omuhle Gela's BBL and her doctor for a well-done job.
Some fans commented that the BBL is not too much, and the doctor made it look natural by slightly enhancing her previous curves. Some fans even wish they could afford to have their bodies done.
Omuhle Gela's previous surgeries
The actress has been open about getting her body done by a doctor. She once shared with her fans that she had her boobs done professionally and was proud of the job.