Renowned South African actress and successful entrepreneur Sophie Ndaba is now entangled in a legal battle with SARS as she faces allegations of tax evasion. The South African Revenue Service (SARS) has demanded that she settle a staggering R23 million in unpaid taxes, as revealed in two official letters sent to her.
These substantial arrears are linked to Ndaba's business entity, Sophla Trading. Despite a prior summons that seemingly went unanswered, SARS recently issued a follow-up summons, intensifying the pressure on the actress and entrepreneur.
Sophie Ndaba may lose her company.
In a second letter allegedly sent to the actress, SARS is trying to recoup its taxes. The revenue collector warned the actress that if she failed to pay her bill of taxes, her company's assets could be auctioned off.
The first letter is said to have been sent a few months ago to Sophla Trading.
Sophie Ndaba facing tax evasion charges, allegedly owes SARS R23 Million

The taxman has seemingly caught up with local actress and entrepreneur Sophie Ndaba and she has been asked to pay the sum of R23 million in tax returns following two letters from the South African Revenue… pic.twitter.com/PmLTEV3g1X

— MDN NEWS (@MDNnewss) November 7, 2023
The Shocking Revelation Of Sophie's Debt
The revelation of Sophie Ndaba's alleged tax debt has taken South Africa by surprise. Many citizens are left bewildered, questioning how someone who had faced financial challenges and personal hardships could accumulate such a substantial tax liability. Her financial struggles have been widely known, making the situation all the more perplexing for the public.
There is growing support for the simplification of taxation processes for all South Africans. This reflects a broader sentiment that the tax system needs to be more accessible and understandable.
Mzansi rallies behind Sophie Ndaba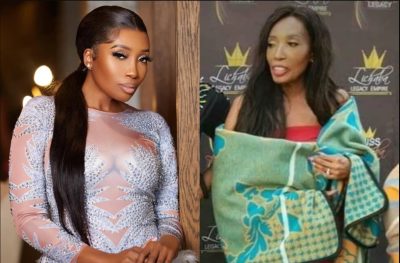 The actress has been in the headlines after she fell sick some time ago. She lost weight drastically because of her condition and recently just started to glow up and regain her health. Many X users has asked SARS to let the actress heal first before suing her. Some of the comments are shown below:
@MVPProJileka
SARS must leave Sophie Ndaba alone. They waited for her to recover so they can finish her off? Wicked!
@thegyal
They couldn't even let her recover fully. This woman has been through a lot man