South African dancer cum singer Makhadzi has weighed in on the celebrity boxing match between Zodwa Wabantu and Manaka Ranaka.
Actress Manaka Ranaka and exotic dancer Zodwa Wabantu squared off in the boxing ring on Sunday. The highly anticipated boxing match took place at The Ridge Casino, Emalahleni, Mpumalanga.
After three intense rounds, the judges declared it a draw, sparking discussions and reactions in the world of entertainment and social media.
Also Read: Mixed Reactions Over Zodwa Wabantu and Manaka Ranaka's Upcoming Boxing Match
Makhadzi Weighs on Zodwa And Manaka's Boxing Match
Taking to her X formerly known as Twitter, Makhadzi jokingly remarked that the match between Zodwa Wabantu and Manaka Ranaka was painful to watch. She called them cowards.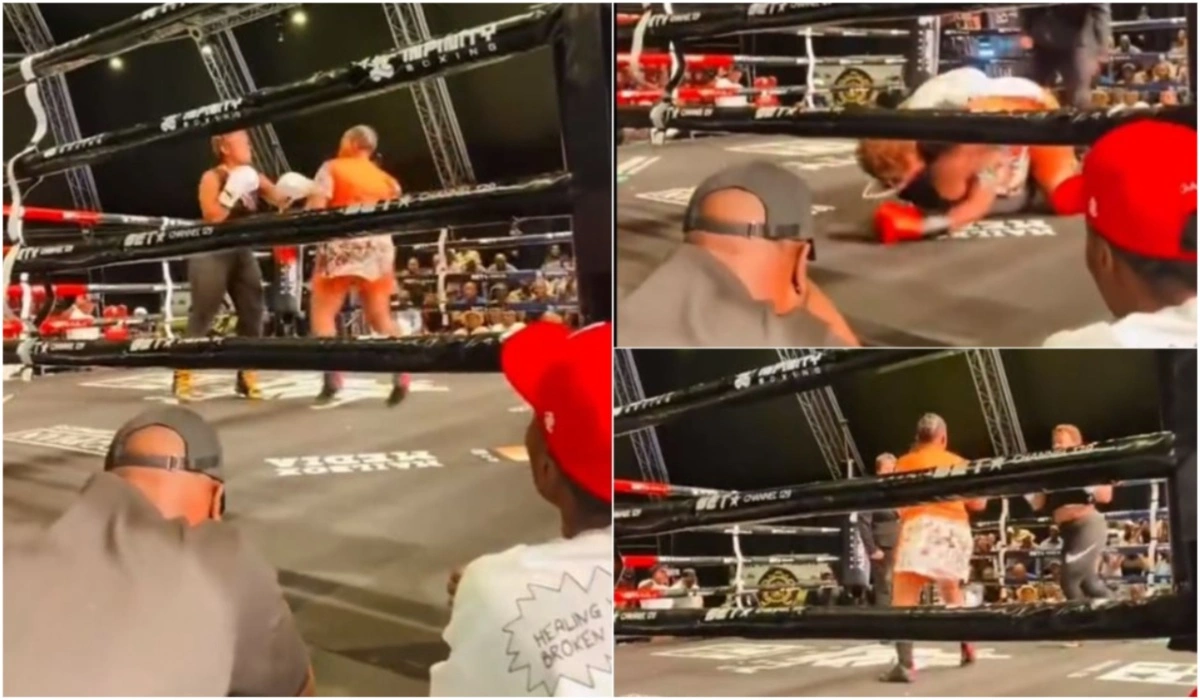 The Ghanama hitmaker said that she wishes it was her in the boxing ring. She argued that she was going to beat both of them in round 1and win the boxing match
"Not me yesterday whatching a boxing match ya sis zodwa and sis ranaka and wished if it was me. I could have beaten both of them ka round 1 . It was painful to whatch Two magwala fighting . Kunini ngithiyooo I was gonna win that fight shem 😂."
Makhadzi's posts triggered a flurry of reactions on social media. Netizens concurred with her sentiments and suggested she should have a triple threat with both Zodwa Wabantu and Manaka Ranaka.
On the other hand, some social media users suggested celebrities she should challenge to a boxing match.
Here are some of the reactions;
@Scotts1026;
Babes Wodumo is that perfect candidate
@its_emmajones
Someone is asking for a fight 🤔Beat Ntsiki Mazwayi for us we'll be very happy 🤔
@irene_lesele;
We want muscle vs muscle, you & @LamiezHolworthy will fit perfectly
@MasweleRalebona;
Ask your team to organise one with Kelly Khumalo… Pirates fans wanna see something 🤣🤣🤣