Renowned South African actress and media personality Minnie Dlamini has courted ire on social media after she unabashedly bragged  what appeared to be her perfect life.
Also Read: Inspired By Minnie Dlamini?: SuperSport Star Lindiwe Dube's Shocking Divorce Announcement After Just One Year of Marriage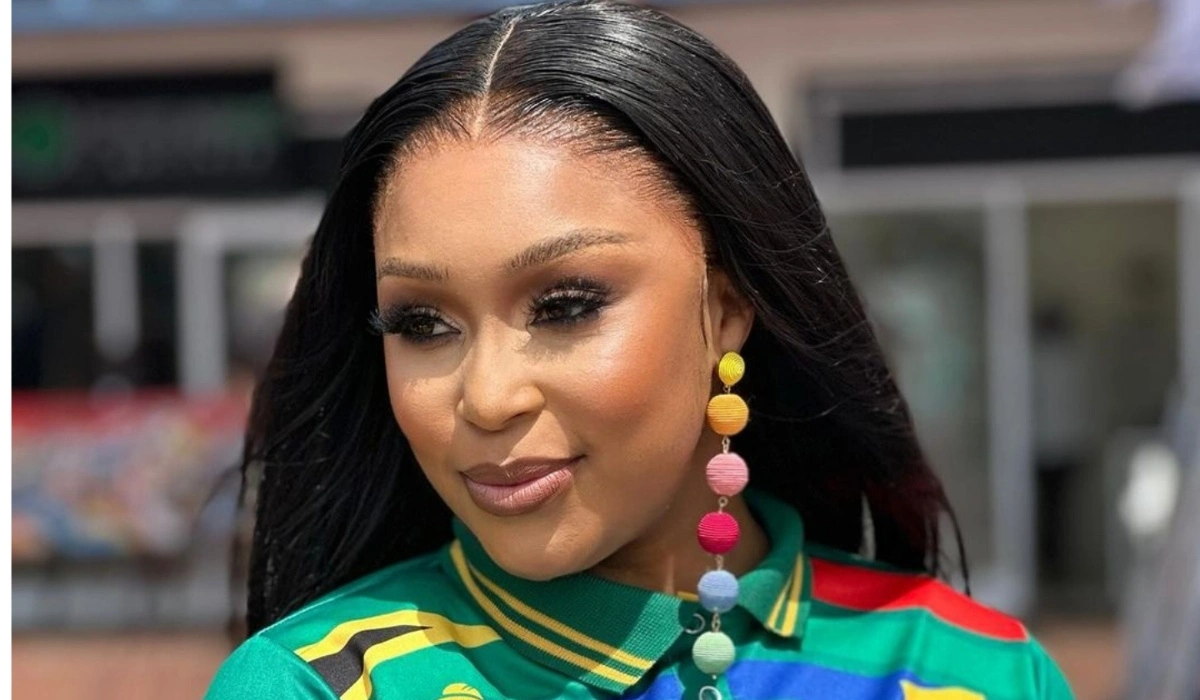 Minnie Dlamini Faces Backlash for Mocking Ex Itumeleng Khune
This comes barely a day after Minnie Dlamini stirred a storm on social media after mocking her ex-partner, Itumeleng Khune, during an episode of Curated by Tanqueray. Her remarks about Itu Khune, who might be nearing retirement but is still actively playing football for Kaizer Chiefs, didn't land well, triggering a wave of criticism from netizens.
Minnie Dlamini Brags About Her Perfect Life
In a video shared online, Dlamini exuded confidence as she bragged about her perfect life. Speaking in isiZulu, she flaunted her opulent residence, proudly stating how she gets paid to maintain her looks and revel in the comforts of her stunning surroundings.
"You know there's people that pay me to wake up and do my make-up, do my hair, wear clothes and be beautiful…I then play with my child the whole day and then stay in a place like this. Look at this, this is where I am staying…let me go work."
Watch the video below;
Minnie Dlamini has a message of all of us. She's really hurt yaz. She regrets leaving Khune. pic.twitter.com/zx1Q0YmumJ

— Man's NOT Barry Roux (@AdvoBarryRoux) November 16, 2023
Yet, instead of deterring her critics, Dlamini's attempt to brush off the negativity backfired, provoking more backlash. Many viewed her actions as those of a bitter ex, intensifying the condemnation on social media platforms.
Check out some of the reactions;
@DonaldMakhasane;
She should just ask to be the second wife and be happy
@Gwanini04;
Imagine booking a hotel unnecessarily just to prove a point, especially a point about a married man that is your ex you shaded on national television. Oh it's giving Tyler perry movies
@MazimbaSA;
Sometimes the best response is no response at all because this just has sadness written all over🥹
@TheSheriffLP;
She looks so lonely in that big house very lonely