Tyla has left Mzansi brimming with pride as she graced the stage during her remarkable US TV debut on the iconic Jimmy Fallon Show. Her electrifying performance of her hit single "Water" left the audience in awe.
The musician shared on her social media posts about the time she had on the show doing what she loves. Pictures and videos from her performance on the Jimmy Fallon show went viral on X with many fans celebrating her success.
Notable figures like Nandi Madida and Major League DJz, among others, have taken to their social media timelines to extend their heartfelt congratulations to Tyla on this extraordinary achievement.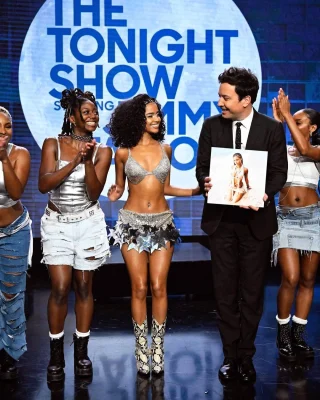 Tyla is signed with Epic Records
In the year 2021, Tyla inked a deal with the renowned US label Epic Records, and her journey to stardom has been nothing short of extraordinary. She has been steadily making her mark in the entertainment industry.
One of her notable accomplishments was joining the international superstar Chris Brown on his European tour. The tour commenced in London on February 14 and concluded in Paris on March 26, solidifying Tyla's presence on the global stage.
Tyla's Humble Reflection
In a candid conversation with TshisaLIVE, Tyla opened up about her rapid ascent to international stardom and the overwhelming response she has received.
She expressed her hope that people worldwide could appreciate the rich tapestry of African music, which she believes is deserving of a larger international audience. Tyla said, "It feels surreal. I didn't anticipate the level of international attention I've received, especially at such an early stage in my career."
"I was prepared to invest years of hard work to reach this point, and it's astonishing that it all started with one song. I consider myself incredibly fortunate to have this opportunity. My music, with its pop influences, has the potential to become a globally recognized sound, one that captivates hearts across the world."
Tyla's Aspirations as an African Pop Star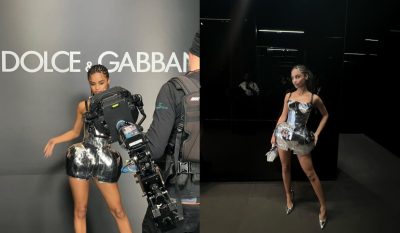 During a recent interview on Kanal 5 Sverige, Tyla revealed her ambitious dream of becoming one of Africa's most prominent pop stars and a source of inspiration for young individuals.
She passionately shared, "I aspire to become the most significant pop star, and I envision the biggest pop star emerging from Africa. I see myself performing on the grandest stages, winning Grammy Awards, and collaborating with global icons like Drake and Rihanna."
"I recall being a young child, watching these incredible artists on television, and I would be thrilled to be that role model for the younger generation, especially those hailing from Africa. I want to demonstrate that such success is attainable for all of us."