Andile Mpisane and Tamia Welcome Their Second Daughter
Andile Mpisane and his wife Tamia are over the moon after welcoming their secondborn daughter a fortnight ago.
While they have kept the news under wraps, sources close to them have confirmed this delightful update.
Also Read: Tamia Mpisane Announces Second Pregnancy With Andile Mpisane
Joyous News Shared on Social Media
Fans caught wind of Tamia's pregnancy a few months back when she shared the joyous news on social media. Since then, fans have been flooding her with heartwarming messages. The new addition to their family marks Andile's fourth daughter. He also has two daughters, aged 3 and 2, with his former partner, DJ Sithelo Shezi. Andile and Tamia welcomed their first daughter together, Miaandy, in May 2022.
Andile and Tamia tied the knot in 2021. Tamia, a model and entrepreneur, has been making significant strides in the fashion industry. She is the creative force behind Amia-Nthuso, a clothing brand specializing in unique African-inspired designs.
Also Read: 'Hot Gogo Era' Video Of MaMkhize Dancing In A Short Dress Divides Mzansi
Andile & Tamia To Reveal Second Daughter In Kwa Ma'Mkhize Season 2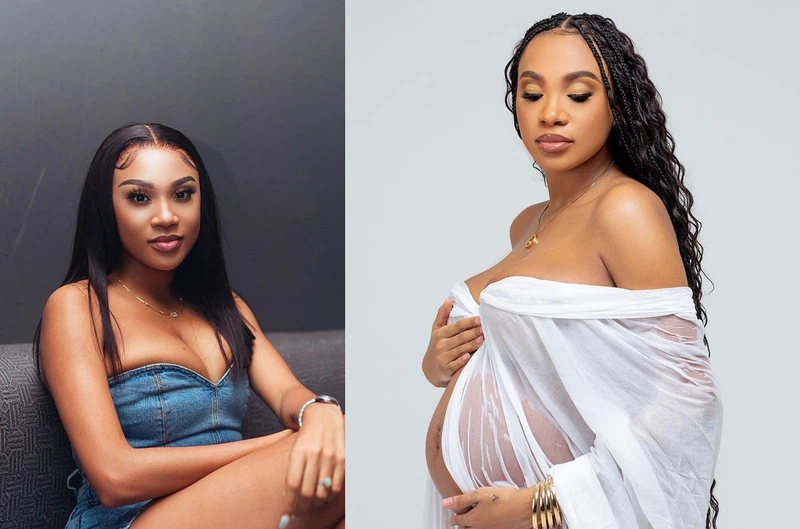 The couple is eagerly looking forward to nurturing their growing family. According to a close source, they are keeping the news about their new daughter under wraps for now. Their plan is to unveil this delightful surprise during the upcoming second season of the Kwa Ma'Mkhize reality show.
"They will reveal the news in no time, they are saving content for the show," revealed the insider.
Attempts by ZiMoja to reach Andile and Tamia for comments were fruitless as his phone rang unanswered.
Also Read: Andile Mpisane Mocked Over Controversial Post On Coco's Second Birthday
Friendship on the Rocks
In other news, it appears that Andile Mpisane and Shaun Stylist are no longer on friendly terms.
The two socialites are reportedly not speaking, with Shaun seemingly avoiding spending time with Andile.
Sources who spoke to ZiMoja suggest that Shaun is no longer frequenting the Mkhize mansion in La Lucia or working as Andile's mother's stylist. Instead, he appears to be spending more time away from Andile. A source claimed that the chairman of Royal AM was taken aback when he unexpectedly encountered Shaun at a Joburg gas station, unaware that Shaun was in the city.
However, Shaun has dismissed these reports, asserting that he will always consider himself a big brother to Andile.