Oscar-winning actress Lupita Nyong'o has moved on with a cat after her nasty split from Hugh Masekela's son, Selema Masekela.
ALSO READ: Meet Black Panther Nakia Actress Lupita Nyong'o's South African Boyfriend
The Extent Of The Heartbreak
She recently adopted a cat named Yoyo, who she says is helping her cope with the changes in her life after breaking up with her boyfriend, Selema Masekela.
The actress announced her split from Masekela, a TV host and son of late jazz legend Hugh Masekela, on October 19 in a lengthy Instagram post. She wrote:
"I find myself in a season of heartbreak because of a love suddenly and devastatingly extinguished by deception. I am tempted to run into the shadows and hide, only to return to the light when I have regained my strength enough for me to say, 'Whatever, my life is better this way.' But I am reminded that the magnitude of the pain I am feeling is equal to the measure of my capacity for love."
Lupita Nyongo Moves On From Selema Masekela With A Cat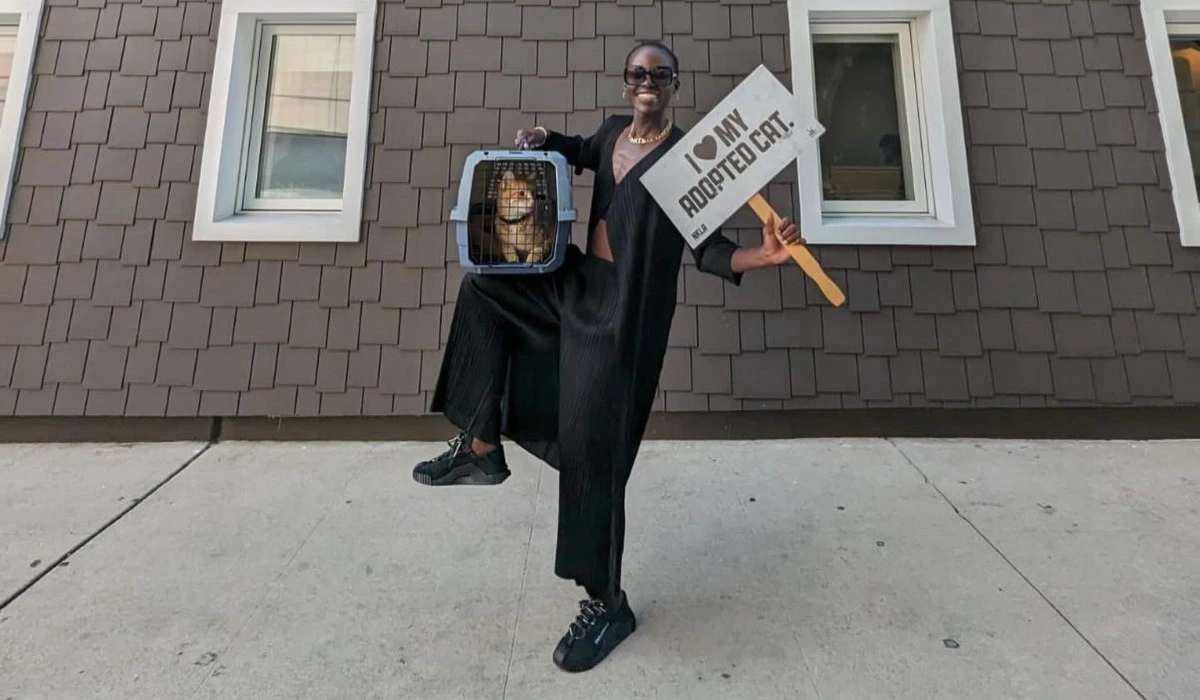 A few days later, Lupita introduced her new cat to her fans on the same platform. The Black Panther star revealed that she had fostered Yoyo from an adoption centre and decided to keep him after three days. She also admitted that she had been afraid of cats before but felt a voice telling her to accept change:
"Introducing my new companion, Yoyo! I have historically been afraid of cats, but when my life was altered instantly recently, a little voice whispered to me that it was time to embrace change and new possibilities."
Lupita shared several photos of Yoyo, who is light brown and has green eyes. She also gushed about his personality and habits, saying he loves company, food, running water, and hunting bugs. She joked that she had become one of those whose phones were full of photos and videos of their pets.
The star also expressed how much Yoyo meant to her, writing:
"It may look like I saved Yoyo, but really, Yoyo is saving me."