Muvhango actress Candy Magidimisa has refuted allegations that she is having an affair with a married man.
Fun In Cape Town And The Allegations
Candy, who plays the role of Shaz on Muvhango, was in Cape Town recently. She was having the time of her life there, and her Instagram account is a testament to that.
She got to let loose, away from the Muvhango set and get on some adrenalin adventure. Candy took time to soar in the Cape Town skies while paragliding and embraced speed while quad-biking.
Her smile while on the excursion showed how thrilled and fulfilled she was while on holiday and winding off.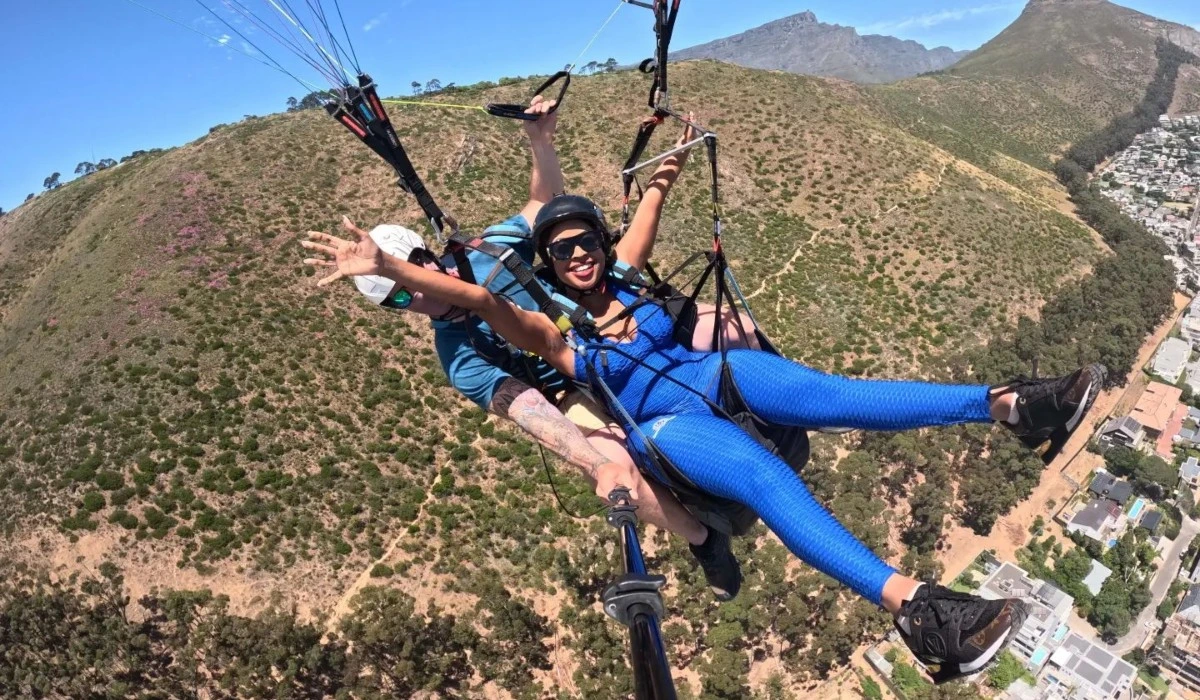 However, as she lived her best life, an anonymous source wrote to the Instagram tabloid Maphephandaba, accusing Candy of dating a married man named Mabaya Ndivhuwo. The source claimed the actress was with Ndivhuwo in Cape Town, and he left his family for Candy.
ALSO READ: "No Amount of Nyash Can Keep a Man" – Mzansi Weighs In As DJ Melzi Cheats On Curvaceous Girlfriend Andiswa The Bomb
Muvhango Actress Candy Magidimisa Denies Mjolo With A Married Man
As the rumours circulated, Candy Magidimisa spoke to the publication and denied having an affair with the married man. She also said the pictures she is posting online are from last week, and she has since left Cape Town. This is because the anonymous source said Candy and Ndivhuwo are sharing the same Cape Town location on their socials, proving they are together.
The Muvhango actress explained:
"I'm not with that man. I went to Cape Town last week. I am in JHB as I speak now. I can even share my location with you now. I only worked with him now. I and that man are not an item, and we are not even on talking terms or working together as we did not agree on payment."