TFormer Generations: The Legacy actress Thuli Phongolo and renowned dancer Slenda The Dancing DJ are grilled on social media over their debut performance.
The two stars joined forces to create the electrifying dancing DJ duo known as 2Faced. They had their grand debut at Macufe in Bloemfontein over the weekend.
Videos from their debut performance have sparked a barrage of ridicule aimed at the duo's dance moves and stage presence.
Also Read: Romance Remix: Thuli Phongolo and DJ Maphorisa In Relationship Replay?
Thuli Phongolo Hits Back at Criticism Over Debut Performance
Thuli Phongolo found herself compelled to respond in the wake of this unexpected backlash. With the spotlight glaring on her, she took to platform X to address the critics who questioned her dance skills and suggested that she stick to her acting career.
"Hayi le stricti shame! Kodwa ke, as long we play well, we'll continue to have fun kunye nokunye we'll leave it up to you guys cause you know everything," Thuli Phongolo posted.
Her response exuded resilience and determination to pursue her newfound passion, undeterred by the social media storm.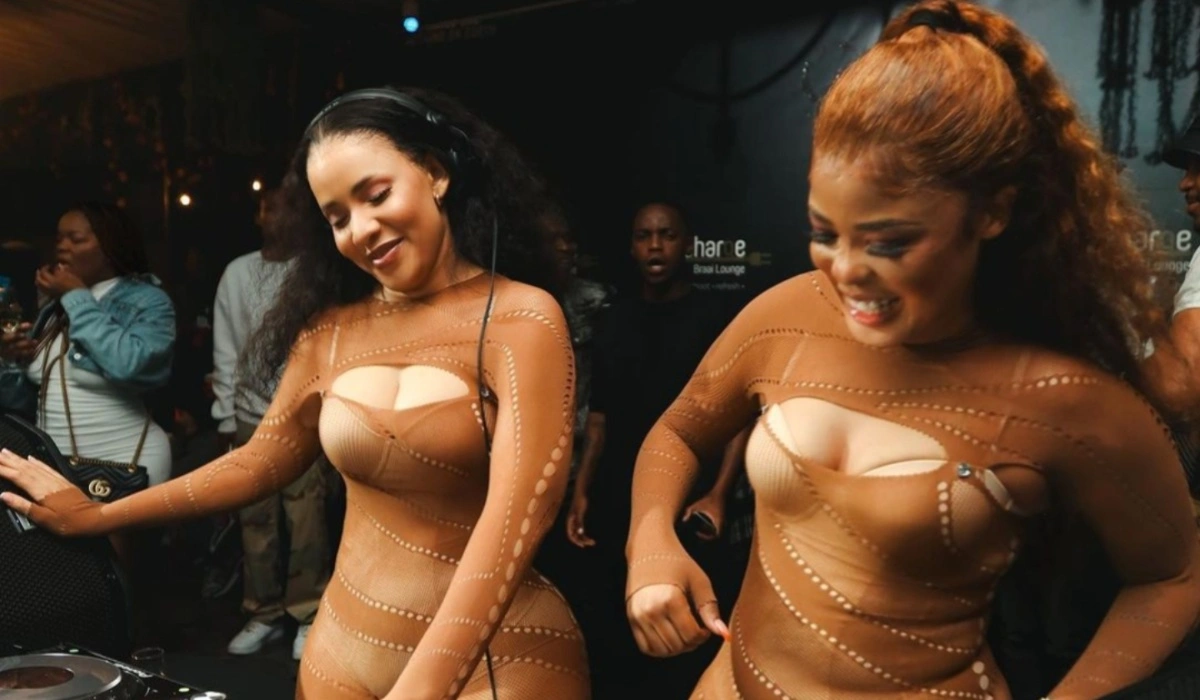 Amidst the storm of criticism, Thuli Phongolo confessed that she can not dance.
Thuli: Slenda I can't dance, ngicela amaDance move abelula for mina?
Slenda: Hayi ieasy ke le sthandwa sam, uzoyishaya! 🤞 FAST FORWARD TO ME TRENDING
She went on to explain the deeper purpose of 2Faced. She conveyed that the collaboration with Slenda The Dancing DJ aimed to fuse the distinct musical genres of Amapiano and Gqom.
Thuli Phongolo highlighted that while she might not be a professional dancer, the essence of 2Faced was to ensure that both music genres blended seamlessly.
"BUT ke guys, 2Faced is about infusing two unique South African genres together in a collaborative way that allows both genre to shine. Ensuring both sounds MIX well together is key! SLENDA is a PROFESSIONAL DANCER, I'm just meeting her halfway for vibes! Let's have fun 💃"