South Africans online are incensed after community members raided a Pakistani spaza shop and found a condom in a lollipop juice sold to school kids.
The community members found the nasty condom after they raided a Pakistani-owned spaza shop in the township. Residents across South Africa have been sporting spaza shops after two children died after eating biscuits sold by a Pakistani national in Naledi, Soweto.
ALSO READ: Soweto Community in Shock as Poisoned Biscuits Kill Two Boys
The Spaza Menace In Mzansi
Foreign nationals, such as Pakistanis, Bangladeshis, Somalians, and Chinese, primarily run spaza shops in South Africa. Some of these shops allegedly sell fake, expired, or smuggled products that pose a health risk to consumers. Some residents have formed groups to raid and shut down these shops by force.
These raids have led to violent clashes, looting, and arson in some areas, such as KwaThema and Diepkloof. Some South Africans are calling for the government and the police to intervene and regulate these shops, while others are expressing xenophobic sentiments against the foreign owners.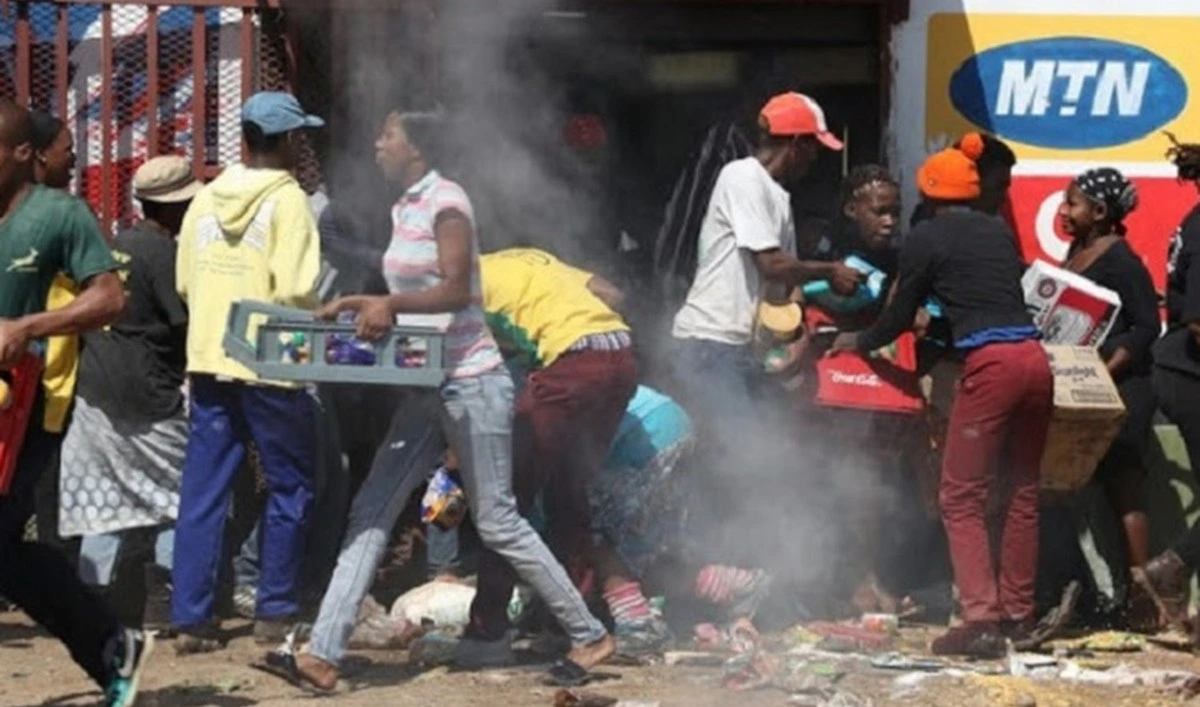 ALSO READ: Local Residents Confiscate And Destroy Expired Food From Pakistani Spaza Store
When the community members raid the shops, they take out the goods and, in some cases, open them before destroying them. In some raids, people have found beans packed in fish tins. Some foreign nationals allegedly own makeshift factories that manufacture and pack the fake products.
Residents Find A Condom Inside A Lollipop Juice At A Pakistani Spaza Shop
Recently, residents in one community in Cape Town raided a spaza shop. They fleeced it of all its goods and took them out for burning. As they skimmed through the stock, one bright blue lollipop juice had a condom stuffed inside it. The curious community members tore it up and took out the transparent condom, shellshocked. The spaza shops sell the lollipop juices to school kids.
Maphephandaba reported that nine Northern Cape pupils were hospitalised after eating chips bought at a local shop owned by Pakistanis.
Watch the startling incident below.
 

View this post on Instagram

 
South Africans online expressed mixed emotions.
Lesego:
"They were so quick with the fake Dr, but this one, NO action whatsoever."
Katz:
"Haisuka, they deserve it. Why do they keep buying there? Yoh hayi."
Mando:
"Don't give your child money and educate them about the danger of these tuckshops. Stop buying from this shops."
Dios:
"Just stop buying from them. Simple."