Young Stunna Unveils the Truth About His Love Life: Amapiano Sensation Finally Speaks Up and Reveals His Beautiful Girlfriend
Amapiano sensation Young Stunna, known for keeping his personal and professional lives separate, recently unveiled his girlfriend after a trending incident on Tuesday.
The Mysterious Picture That Started It All
A viral image circulated on social media, shows one man sitting on another man's lap while wearing a thong. The man sitting had their back to the camera, concealing their identity. Interestingly, the person sitting on the other man's lap bears a strong resemblance to Young Stunna, sparking rumours that this might be his boyfriend.
Setting the Rumor Mill Straight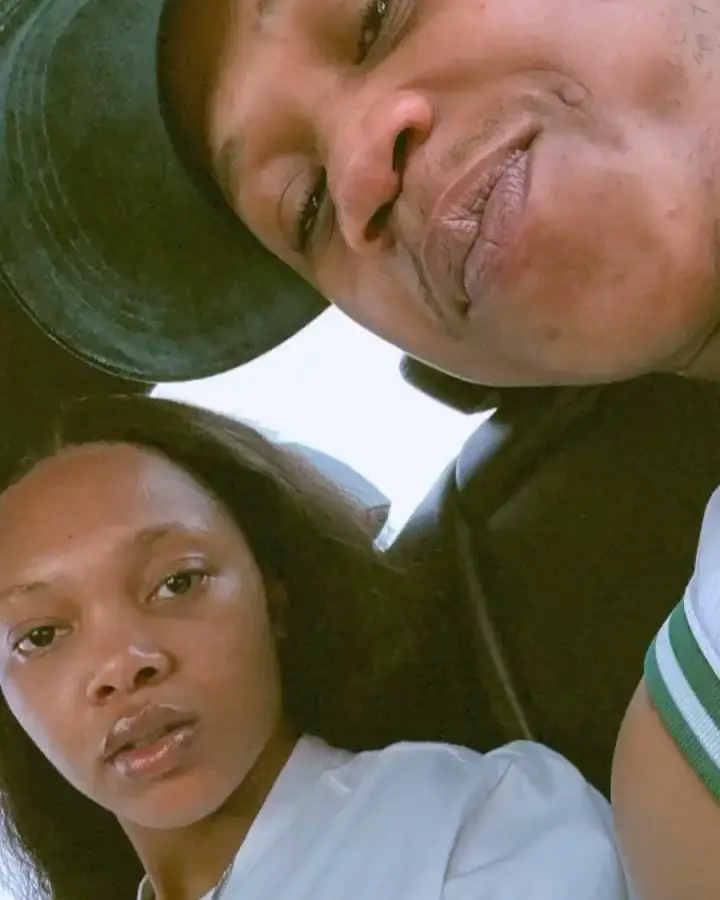 The gossip intensified when entertainment blogger Maphephandaba shared the image on Instagram. In response, the Bopha musician felt compelled to address the situation and clarify his sexuality, asserting that he is straight.
Despite typically avoiding comments on trending topics, Young Stunna found the situation amusing.
"Been laughing at that the whole week, I love titties. 🤝🏾 I'm fine with the way things are though, I've never commented on anything i trend for," Young Stunna said in private messages made public by Maphephandaba.
Young Stunna, who is set to release his second album, "uNonkosi," this Friday, emphasized his desire to avoid any drama leading up to the album's launch. He also requested that Maphephandaba refrain from sharing pictures of his girlfriend, although the blogger went ahead and did so.
"I don't want this to be the first , I'm at peace , don't expose my girlfriend trying to prove anything to people , I'm not like that. 🤝🏾 I'm just sending it so you don't make a post about it, I'm about to drop my album , and I don't want any drama anytime soon, Enkosi," Young Stunna said.
The Unexpected Revelation: The Image's True Origin
It's worth noting that the controversial image is actually the cover art for US musician Langston John Blaze's 2022 single, "Daddy."