TK Nciza's Fiancée Lebo Phasha Reveals How They Spice It Up  the Bedroom
Gauteng ANC secretary Thembinkosi "TK" Nciza and his wife-to-be Lebo Phasha recently sent social media into a frenzy as they revealed details about their bedroom affairs.
As the wedding bells draw nearer for TK Nciza and Lebo Phasha, the couple spilled the tea on what keeps the fire burning in their bedroom and how they spice it up.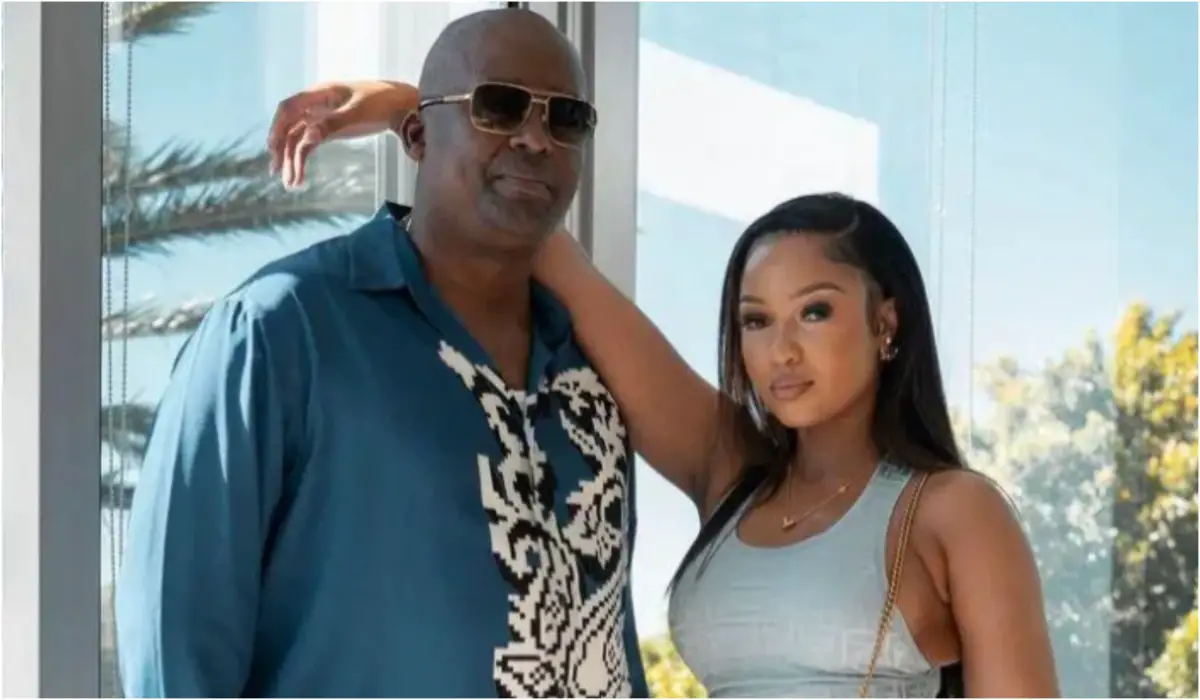 TK Nciza's Fiancée Lebo Phasha Bedroom Secrets
In a candid question-and-answer session on her social media platform, Lebo Phasha didn't hold back. When asked about her views on threes*mes, she boldly expressed,
"Don't take offense If your man asks you for a threes*me, it's actually fun, try it."
Her partner, TK Nciza, chimed in from the background, humorously stating,
"Angiyingeni, angizoyiphendula. That's being managed by the woman," making it clear he had no intention of joining the conversation.
Also Read: Caught on Camera: Kanye West's Controversial Bedroom Moment with Wife Bianca Censori During Italian Boat Ride Goes Viral
Everywhere is the Playground: TK Nciza and Lebo Phasha's Intimacy Preferences
Lebo Phasha didn't stop at discussing threes*mes. When asked about their preferred location for intimate moments, she offered a surprising perspective.
"Don't limit yourself when it comes to pleasure, have it everywhere," she said.
"Bedroom for what? For who? We want spicy. We let people that are working go sleep first."
Lebo's openness prompted a range of reactions from their followers.
SperaDidiza commended her approach, stating, "Wow, sounds like someone has found the secret to a long and happy relationship!"
However, I_am_Bucie emphasized that threes*mes might not deter infidelity, saying, "Some women give into threesomes thinking that will stop their men from cheating but nope nono if efuna ukujola uzojola (if he wants to cheat, he will cheat) and still have threesomes with you."