Babes WODUMO, the Gqom queen, has a legion of dedicated fans who have recently expressed their concern for her after an emotional Instagram Live video where she broke down.
The Emotional Breakdown
The Wololo hitmaker, still mourning the loss of her late husband, Mandla "Mampintsha" Maphumulo, could not hold back her tears. It was triggered by the haunting strains of Mampintsha's song "Ngeke." Mampintsha, a member of the renowned group Big Nuz, tragically passed away in December 2022 after suffering a stroke.
In the heart-wrenching Instagram Live video, Babes was joined by her sister and manager, Nonfumiso Simelane, as well as another gentleman, within what appeared to be a recording studio. As her tears flowed, she found solace in the comforting embrace of her sister, who planted several kisses on her tear-stained cheeks.
Babes Wodumo still miss Mampintsha so much😭💔 pic.twitter.com/b2iAoRUio3

— MDN NEWS (@MDNnewss) October 21, 2023
Uthando Lodumo – A New Chapter
Recently, Babes revealed exciting news for fans of her reality TV show, "Uthando Lodumo." The show is all set to return for its third season soon. Despite the immense personal loss she endured, Babes maintains a resilient spirit, demonstrating that the show must go on.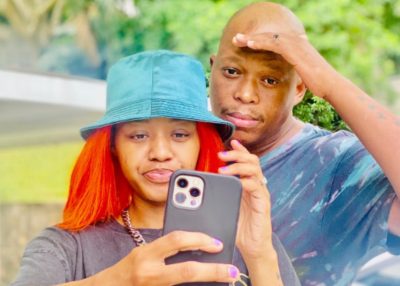 In her own words, she said, "It feels great to be getting back into the swing of things again. I had my time to grieve properly, so I'm just so excited. It's been different without my Mampintsha. I had to learn to make decisions on my own. Before, I used to make decisions with Mampintsha, so I'm doing everything on my own with the help of my team, but all is well."
Babes assured fans that the upcoming season of "Uthando Lodumo" promises more drama, shedding light on her life's struggles and challenges as a single mom, as well as her journey to wear her queen's crown with pride and find her own footing.